Billionaire Richard Branson's company Virgin Galactic sent three tourists for a few minutes into space this Thursday, August 10, fulfilling a promise made two decades ago with the first civilian passenger space flight.
you will also be interested
(on video) Swipe to Space Episode 6: Space Tourism, Dream or Nightmare? In this new episode of Swipe Into Space, we wonder about space tourism:…
The first space tourists carried by the American company Virgin Galactic arrived in space this Thursday, August 10, announced the company founded by billionaire Richard Branson, thus fulfilling a promise made two decades ago.
The three passengers — John Goodwin, 80, Keisha Schaaf, 46, and their daughter Anastacia Meyers, 18 — spent a few minutes in space, from where they could admire Earth's curvature and briefly float in space. weightlessnessweightlessness, According to the company's video broadcast. He was accompanied on board the VSS Unity ship by a Virgin Galactic employee responsible for his supervision and two pilots.
First tourist flight into space for Virgin Galactic
The mission, named Galactic 02, is the company's second commercial flight after its first flight in late June. It carried senior Italian Air Force officers who had conducted numerous experiments on board, not civilians who were traveling purely for pleasure.
Earlier, the company had carried out several test flights including Richard Branson in July 2021. Overall, Thursday is the seventh time the spacecraft has been in space. A giant carrier aircraft first took off from a conventional runway in New Mexico, then after a brief climb dropped the plane, which resembles a large private jet.
,The vehicle reached an altitude of 88 kilometers at its peak.,
It then fired its engine and picked up speed vertically until it exceeded an altitude of 80 kilometers – the limit for a space launch according to the US military. A commentator announced during the live video that the spacecraft reached an altitude of 88 kilometers at its peak. It then began a steep descent, sliding rapidly before landing on the same runway.
Keisha Schaaf and her daughter, Anastacia Meyers, are both from Antigua and Barbuda in the Caribbean, and won their tickets by participating in a fundraiser organized by Virgin Galactic. Keisha Schaaf was told the good news in person by Richard Branson, who surprised her at her home with his astronaut suit. He said he was back in Antigua and Barbuda on Thursday to watch the flight with his family Social NetworksSocial Networks, posting a picture of him and Keisha Schaaf's mother. The third passenger, Briton John Goodwin, competed in the 1972 Olympics. Diagnosed Parkinson's diseaseParkinson's disease In 2014, he will be the second person with the disease to go into space. However, at 80, he won't be the oldest — that record is held by 90-year-old William Shatner.
Recap of Virgin Galactic's successful August 10, 2023 flight. © Virgin Galactic
Promise of one space flight per month
Fewer than 700 people have been in space so far, according to Virgin Galactic, which now promises one space flight per month. About 800 customers bought their tickets—initially at a price of between $200,000 and $250,000 per passenger, later raised to $450,000.
Virgin Galactic's space program has been delayed for years, for a few reasons AccidentAccident In 2014, due to which a pilot was killed.
Virgin Galactic competes with billionaire's company jeff bezosjeff bezosBlue Origin, which also offers volume suborbitaxvolume suborbitax In short, and has already sent 31 people into space. But since the accident during an unmanned flight in September 2022 rocketrocket is fixed on the ground. Blue Origin promised in March to resume its space flights "soon".
,
The new issue of Mag' Futura " How does the universe affect us? Available on newsstands now:
i look for magazine future on the newsstand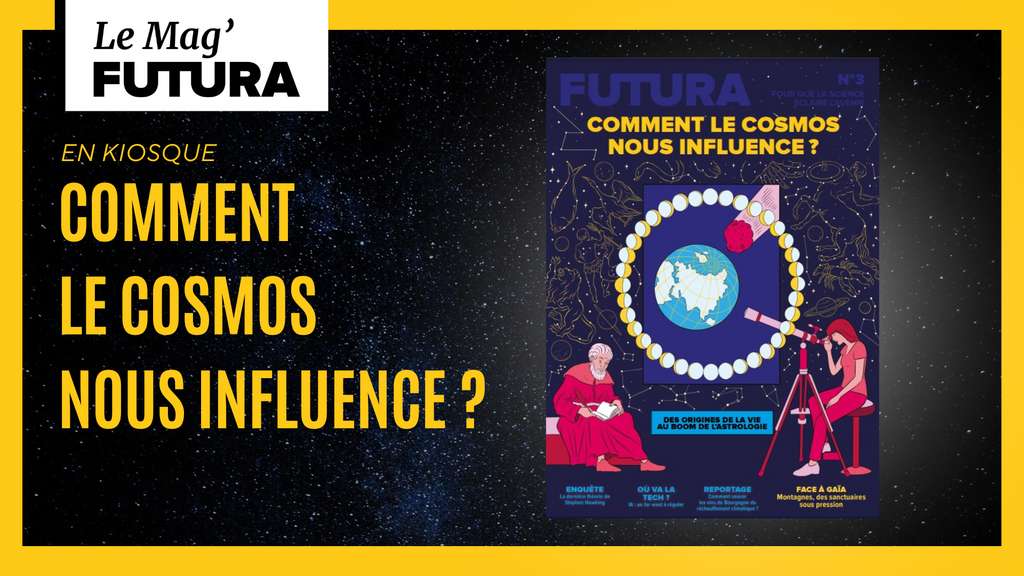 In this new issue, find:
1 Central File: "How Does the Universe Affect Us?" ,
1 preliminary file on environmental issues: "Confronting Gaia – Mountains, Sanctuaries Under Pressure";
And many other formats to better understand the world and preserve it: The Beast of the Quarter, The Mechanics of Beauty, Where is Technology Going?, Cosmic Knowledge, Science in Comics…