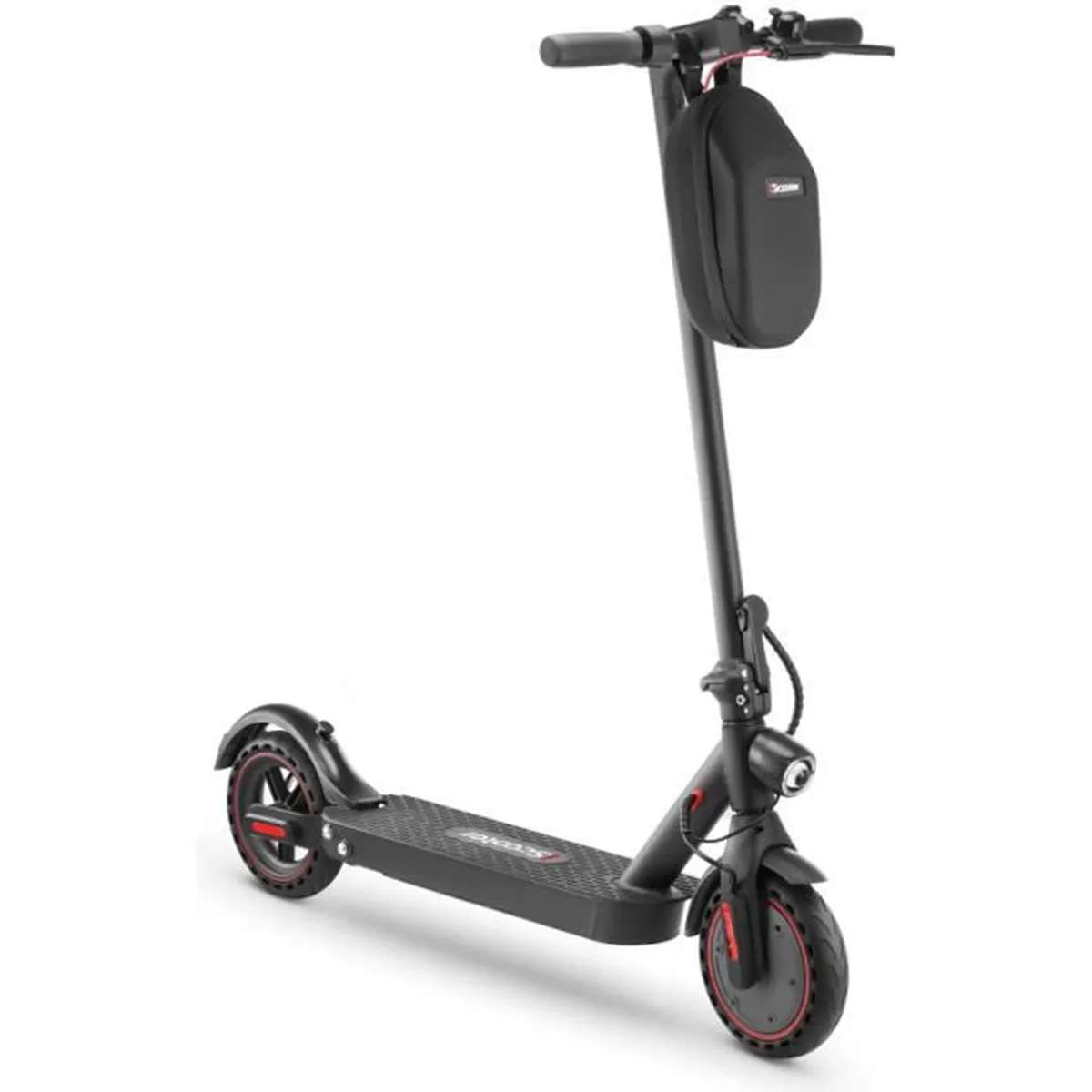 Electric scooter is the most efficient and effective alternative transportation. It is a light and easily manageable means of transport which saves a lot of time. Electric scooters emit much less CO2 than buses or cars, so it is an ecological solution.
ISCOOTER i9pro Electric Scooter combines innovation, technology and performance and is an ideal tool for daily commutes. This foldable electric scooter is up and running on sale at Cdiscount 539,99 € Is only €349.99, Discover the features and benefits of this ergonomic device.
Features of ISCOOTER i9pro Electric Scooter
The ISCOOTER i9pro electric scooter is distinguished by its more powerful 350W motor, ensuring quick and efficient starts, and its 7.5 Ah Lithium-Ion battery. It has a top speed of 30 km/h and can run up to 40 km on a single charge. With front and rear suspension and 8.5-inch all-terrain tires, this machine provides a safe, comfortable and stable ride. In addition to the double braking system, you can count on a safety headlight combined with two position lights, front and rear, to reinforce your safety and optimal vision in all conditions.
Advantages of ISCOOTER i9pro foldable electric scooter
If you are looking for an ergonomic and high-performance electric scooter, then the i9pro model from the ISCOOTER brand will satisfy you. Equipped with innovative features, this electric scooter is very smart and due to its low weight, it is also very easy to transport. It also includes an ultra-high definition LED screen that allows you to check data such as remaining battery life and speed at any time.