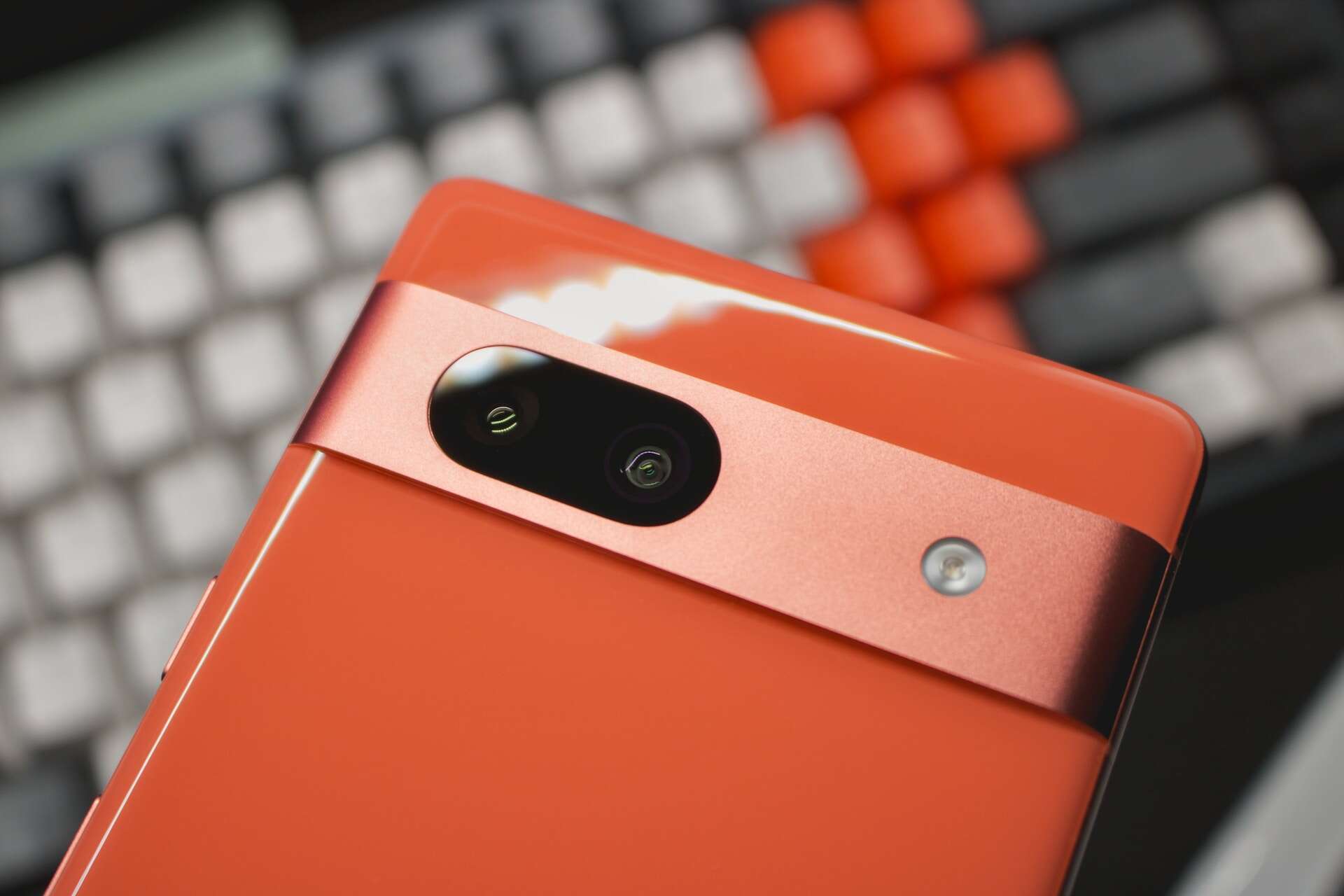 While it's only been available in France for a few weeks, the Google Pixel 7a is already on sale on Bouygues Telecom, which offers it for only €169 with the 200GB package and a -50€ refund offer.
Likewise, you don't need to plan a big budget to switch phones and get one of the best mid-range phones in the market. The Google Pixel 7a, which has been available in the market for a few weeks, is currently on sale on Bouygues Telecom. For all those who subscribe to the operator's 200GB 5G package, Google's latest will be available for only 169 euros. Find out everything you need to know about this exceptional offer below.
Google Pixel 7a: The best mid-range in the market?
If not, it will at least be part of the top 3. The Pixel 7a is definitely positioned in the mid-range, but it has a very solid spec sheet that brings it closer to the more premium models. The phone includes most of the components of the Google Pixel 7, but comes at a much lower cost.
Underneath the 6.1-inch OLED screen with 90Hz refresh rate, the Google Pixel 7a packs the latest Google Tensor G2 processor, which it pairs with up to 8GB of RAM and 128GB of internal storage. Hence the device is powerful and all your applications will run without any worries. Obviously photography is also one of the strengths of this phone. Its two rear sensors, including a 64-megapixel wide-angle and a 13-megapixel ultra-wide-angle, provide high-quality shots in day and night.
Finally, the Pixel 7a is powered by a 4,385 mAh battery which guarantees it a good autonomy. Although its wired fast charging is limited to 18W, it is one of the few mid-ranges (or maybe the only) to benefit from wireless charging.
With all that it has to offer, we obviously expect the Google Pixel 7a to cost more than its predecessors. Its launch price is €509. But as mentioned above, it is possible to find it at a much lower price thanks to this promo from Bouygues Telecom.
Thanks to the 200GB 5G Smartphone Benefits Package and a €50 refund offer after purchase, the Google Pixel 7a price is down to just €169 (after refund) at Bouygues Telecom. A ridiculous price that is also payable in several instalments, consisting of a first payment of €51 (€1 after reimbursement) and 24 monthly payments of €7 thereafter.
Everything you need to know about Bouygues Telecom's 200GB 5G plan
As mentioned above, you will need to subscribe to Bouygues Telecom's 200GB 5G Smartphone Benefits plan to be able to find your Google Pixel 7a at a bargain price. This mobile plan will cost you €31.99/month for one year and then €44.99/month, subject to a 24-month commitment. If you are already a Bbox customer the price is very attractive: €26.99/month for the first year, then €39.99/month.
At the content level, you will have everything you need to get the most out of your smartphone and your applications. The total envelope is 200 GB, which can be fully used on Bouygues Telecom's 5G network in mainland France. If you have to travel, half of this envelope (100GB) can be taken from Europe, overseas departments, Switzerland, Andorra, the United States, Canada, Israel and China. Note that you will have to have a second internet SIM card if you plan to use your data plan on another device.
Regarding communication, calls and SMS are unlimited from France to Switzerland, Canada, the United States, China and Israel. You can also make unlimited calls to landlines in 120 countries. And when you're in Switzerland or Israel, you can call and send unlimited text messages to France, Europe and overseas departments in addition to these two countries.