In India, the situation of people with disabilities, especially children and women, is particularly difficult. However, Chitra Shah fights every day to give a future to the differently-abled children of Pondicherry thanks to her school. Satya Special School, Meeting an inspiring woman.
you will also be interested
(on video) Interview 5/5: Are genetic diseases hereditary? Genetic disease is caused by an abnormality of one or more chromosomes, causing…
It is estimated that there are 21 million people with disabilities in India. These men, women and children are often rejected by their families and Indian society. If the mindset has started changing in big cities, it is yet to change in rural areas; There the lack of resources, medical infrastructure and strong beliefs contribute to the inhumane treatment of the disabled, especially children and women. In this context, Chitra Shah has been working with her school for children with disabilities in the Pondicherry region for over 20 years. Satya Special School, We were able to have a conversation with him – who himself A rebel and a convinced feminist – about her struggle to change the way people view disability in the most deprived areas of the Indian subcontinent.
Chitra Shah, a rebel committed to the cause of women and children in India
Chitra Shah grew up in a wealthy family in Pondicherry and it was during her teenage years that she realized the status of women in her country. , Seeing women working for my family coming with bruises on their faces made me realize the reality of domestic violence. ', she recalls. While these parents saw her as a doctor, a lawyer, or marrying a well-to-do couple in the United States, Chitra took the other route. She is pursuing a master's degree in social work and is writing her thesis on female feticide, the practice of killing a child after birth if it is a girl. , Certainly because mothers do not want their daughter to live the same abusive life that they have faced. ,
One day, he meets a psychiatrist from the University of Leeds who runs a clinic in Pondicherry. , this man changed my life ", she says. As part of the voluntary mission of Counseling, Chitra meets several families with mentally challenged children physiquephysique, One of them took her to a dustbin in Pondicherry where a young girl with Down syndrome was locked and tied up in a makeshift shelter. Her mother, who had been abandoned by her family and the child's father, had no choice but to send her daughter off to work, who had already been a victim of rape and molestation on several occasions. , Satya Special School was born to provide for single mothers with children with disabilities safe place Where they can leave their children who will be treated as humanely as possible. ,
Activities offered to the children at Satya Special School. © Satya Special School
work in rural areas
In 2003, the year of establishment Satya Special SchoolThe institution welcomed about twenty children, with an average age of ten, who were brought in by their mothers who had heard about it from word of mouth. , At this age, the disabilities were already established and not much could be done to help them. " Today's Satya Special School Provides care and support from birth to identify children with disabilities or children at risk of developmental delay in the first 18 months of life as early as possible. , All children at Satya have an individualized program best suited to their needs. This is a very child-centred approach. And all services offered are free of charge to families. ,
The ultimate aim of Chitra and her team is to pick up children who cannot reach school on their own. "For making mobilemobile Unit », composed of mothers and women willing to be involved in social inclusion of persons with disabilities, passes through 44 villages around Pondicherry. , We have moms who are very invested and who want to make sure no other woman has to go through the hardships they've experienced. A donation campaign is underway to support this project. Funds raised will be used to train and pay approximately fifteen women who will care for children with disabilities unable to attend school, and conduct awareness and information campaigns with families and loved ones.
people with disabilities become heroes
Satya Special School Many disabled children in Pondicherry have been able to get jobs and integrate into the mainstream of society, some find employment in the school and others become national icons. many children of Satya Special School flashed during Special Olympics World Games Which happened in June 2023 in Berlin. This inclusive sporting event is open to athletes with a mental or multiple disability. India has won gold medals andSilverSilver in basketball, athletics, javelin throwing and powerlifting. , The parents of all these children did not believe in them, some were even abandoned. For him to represent his country in an international competition and bring back a medal is a very strong thing. They are heroes. ,
Chitra Shah still has many projects for children with disabilities, she wants to make a big center for people with disabilities in Pondicherry and come what may, " children with disabilities be happy children ,
,
The new issue of Mag' Futura " How does the universe affect us? Available on newsstands now:
i look for magazine future on the newsstand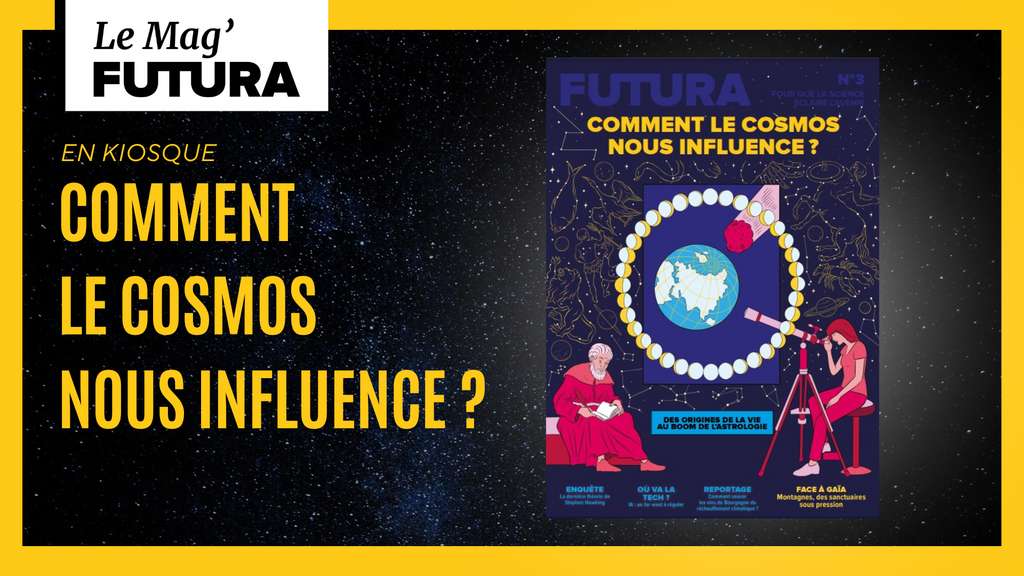 In this new issue, find:
1 Central File: "How Does the Universe Affect Us?" ,
1 preliminary file on environmental issues: "Confronting Gaia – Mountains, Sanctuaries Under Pressure";
And many other formats to better understand the world and preserve it: The Beast of the Quarter, The Mechanics of Beauty, Where is Technology Going?, Cosmic Knowledge, Science in Comics…