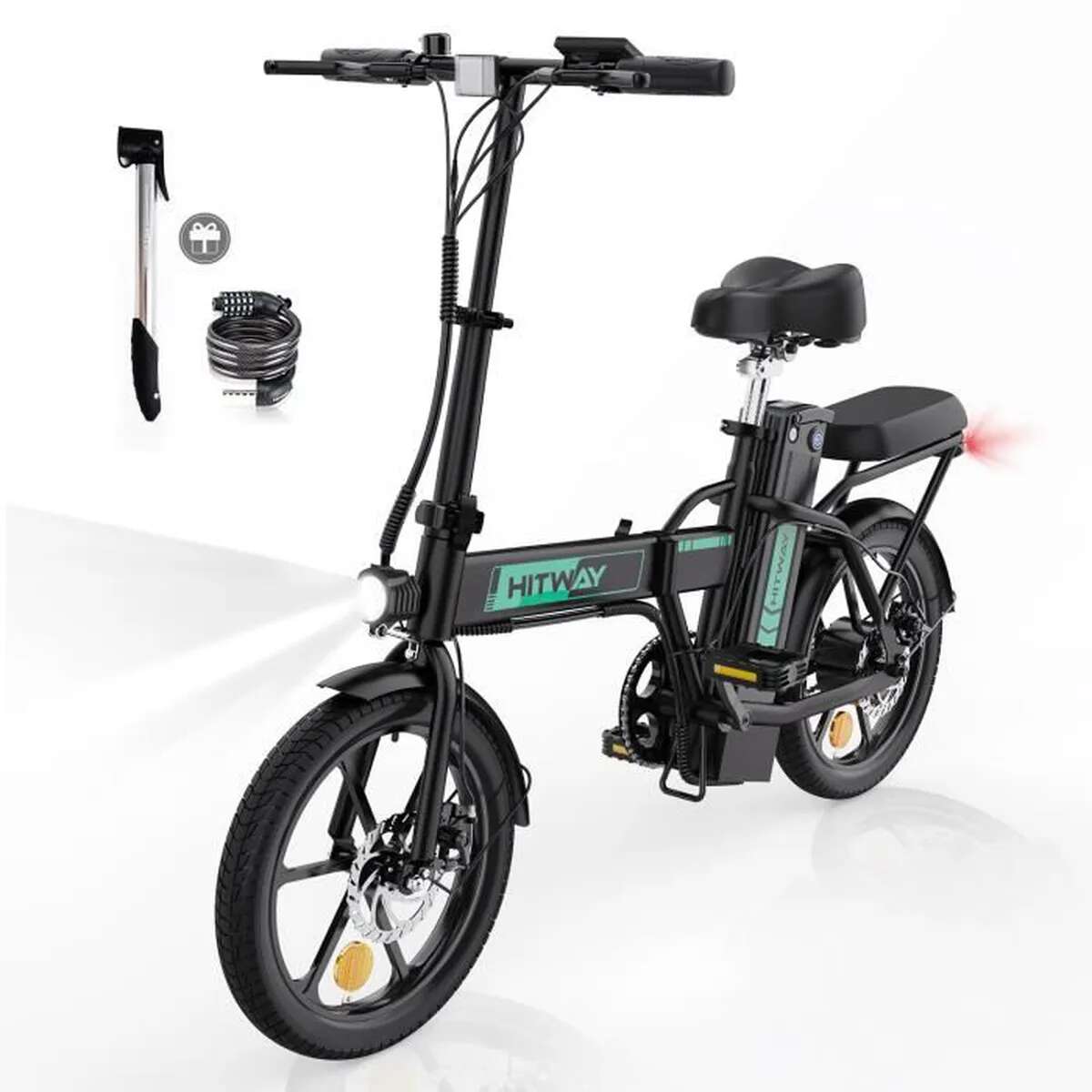 Avail this extraordinary offer for HITWAY BK5 Electric Bike at Cdiscount now with great price reduction 999,99 € Is €399.99 onlyAnd this, for a limited time only.
Don't miss this unique opportunity to equip yourself with a high performance electric bike at an unbeatable price. Take advantage of all the advantages it offers in terms of sustainable and economical mobility, and adopt a new way of living in harmony with the environment.
Features of HITWAY BK5 Folding Electric Bike
The Hitway foldable electric bike has a powerful 250-watt motor which includes a power system that strengthens the torque and greatly increases the power of the machine. This innovative bike comes with upgraded 16-inch tires which improves the grip and allows you to ride on different roads with ease. Furthermore, this electric bike is compactly designed, very light and easy to handle. The large capacity 8.4Ah lithium battery, electronic control system and integrated 3-in-1 design make this mode of transport modern and efficient.
Advantages of HITWAY BK5 Electric Bike
If you want to get around on a bike without expending a lot of energy, then buying an electric bike is the ideal solution. The BK5 model from the HITWAY brand has a range of up to 70 km, depending on the type of road, weight or temperature. This foldable electric bike guarantees comfort and safety during use, especially thanks to the custom disc brakes at the front and rear. Front and rear reflectors as well as LED lights ensure visibility and allow you to see the front and rear of your vehicle at night for maximum safety.
Take advantage of all the benefits it has to offer in terms of sustainable and cost-effective mobility. Save money while moving comfortably and ecologically with the HITWAY BK5, available on promotion at cdiscount.