The transfer of bankrupt crypto lending platform Voyager to Coinbase has not gone unnoticed.
Bankrupt crypto issuer Voyager transferred high-value cryptocurrencies to Coinbase today. The crypto community monitored the transfer via Etherscan.
Voyager's crypto transfer casts doubt on Coinbase
Contact us to be notified immediately about last minute developments.
Twitter
They
Wire
You can follow our channel.
The transfer of Ethereum and Shiba Inu tokens to Coinbase by bankrupt cryptocurrency lender Voyager Digital has sparked speculation of a sale in the crypto community.
In a transaction that took place on August 11, Voyager Digital transferred 1,500 Ethereum and 250 billion Shiba Inu tokens, worth approximately $2.77 million, to Coinbase. This transaction gave rise to various speculations within the crypto community. One theory was that the transfer was due to Voyager having to sell its assets due to financial problems.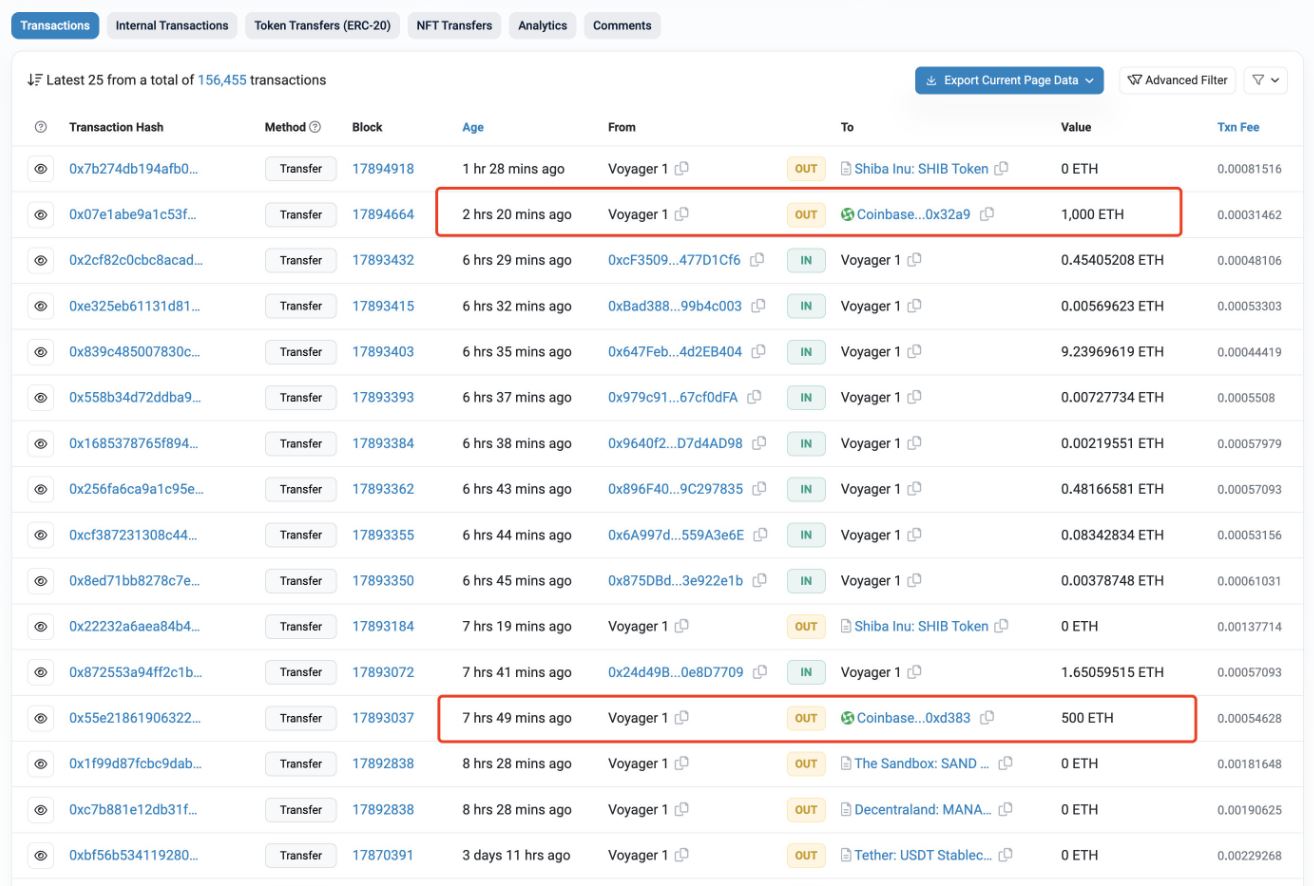 Some sources have suggested that Voyager consolidated tokens from multiple addresses and that the transfer was not a liquidation. There is also speculation that Voyager may have put SHIB and other crypto assets up for sale in the past months.
In particular, Voyager's previous out-of-court sale of its stake on BinanceUS and subsequent liquidation of over $56 million across three cryptocurrency exchanges has fueled much speculation about the reasons behind this transfer.