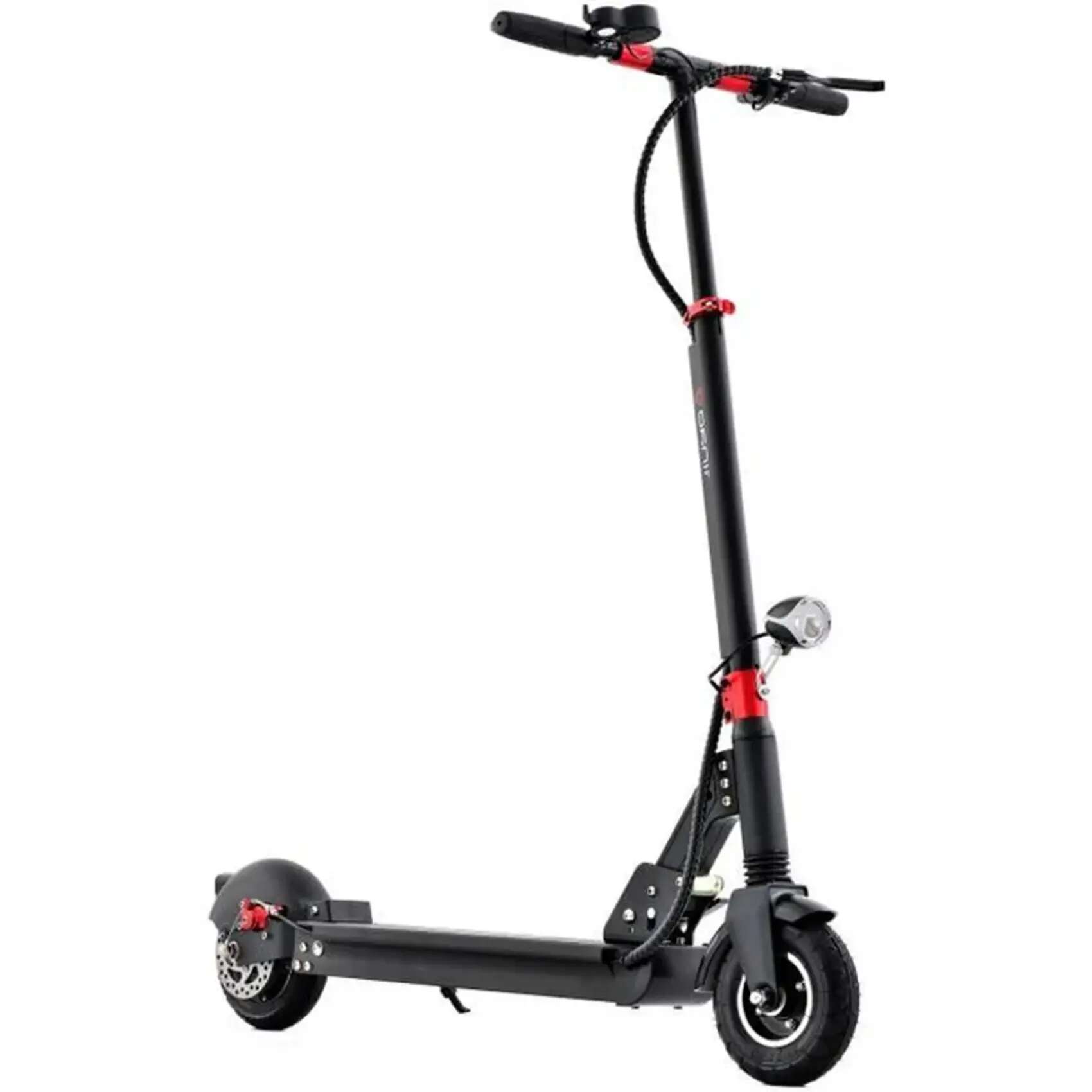 Avail this unique opportunity to buy the ORNII Ariane 2 Max electric scooter at an amazing price 435 € instead of 549 €Available exclusively on Cdiscount.
Don't wait any longer and grab this opportunity by availing free delivery of ORNII Ariane 2 Max Foldable Electric Scooter at Cdiscount. Don't miss out on this exceptional offer and avail quality urban mobility solutions. Make a smart choice for your travel by taking advantage of this exceptional promotion!
ORNII Ariane 2 Max Foldable Electric Scooter, in detail
The ORNII Ariane 2 Max Electric Scooter will be your ideal companion for your daily and city commutes. It is a real gem of performance and ease of use. Its sturdy frame, height-adjustable handlebar and 8-inch wheels make it ideal for kids and adults alike.
Foldable and easy to handle, this top-of-the-range model adapts perfectly to all types of urban terrain. Thanks to its innovative features, this electric scooter offers a pleasant and safe riding experience. You can travel at a speed of 25 km/h with complete peace of mind and complete comfort. The ORNII Ariane 2 Maxx is equipped with an efficient and flexible rear disc braking system with brake lights for quick stops without imbalance.
ORNII Ariane 2 Max: A high-performance electric scooter
Equipped with a 350-watt brushless electric motor, this scooter can reach a range of 35 km. Furthermore, to make storage and parking easy, this black foldable device features folding handles and a kickstand and can support a maximum load of 100 kgs.
The handling of this electric scooter is very smooth and fast, it only takes a few minutes to get used to this modern means of transport.
Why buy an electric scooter?
Electric scooters have become an increasingly popular means of transportation, combining ecology, speed, practicality and lightness. They allow you to move faster while contributing to the protection of the environment. Investing in an electric scooter is a smart move as it saves you travel time and money in the long run.