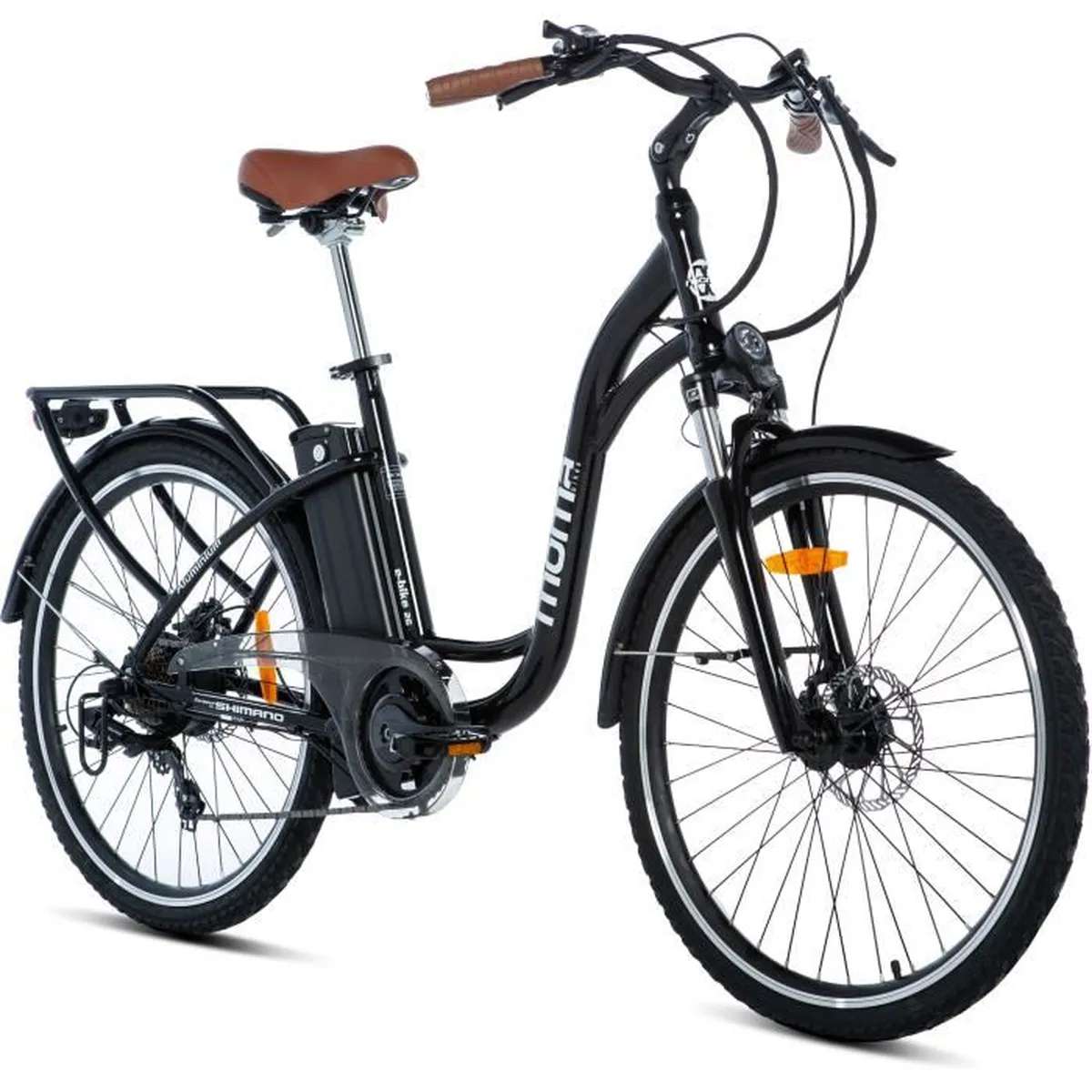 Electric bikes are becoming a very popular means of transportation, with many people using them for rides or commuting to work. Some bikes come equipped with a rear rack which can be useful for transporting all kinds of items. Moma Bikes electric bike is on sale at SeaDiscount 999,99 € instead of 1800 € An excellent offer to seize!
Presenting the MoMA Bikes Electric Bike
This electric bike has a very good autonomy of 80 km thanks to its ion-lithium 36V 16Ah battery. You'll be able to travel long distances with ease, this battery life is impressive! The battery charging time is 4 hours to enjoy a long enjoyable journey. It is a lightweight bike, mainly designed in aluminium, weighs only 20 kgs. Bike weight affects ride quality, the lighter the bike, the easier it is to pedal. The braking system is efficient due to front and rear zoom disc brakes. The bike is equipped with an adjustable saddle and handlebars for your comfort, making it suitable for all users!
An amazing electric bike!
The MoMA Bikes electric bike features an LCD screen that displays a host of information including assist level, battery, distance traveled, speed, and ignition function. This bike has the advantage of being versatile and its price, especially at the hype, is particularly interesting in relation to its technical data sheet. Like most electric bikes, the top speed of the machine is 25 km/h. This bike has 7 shimano speeds and of course it is equipped with front and rear lights to safely navigate at night and in low ambient light conditions.