DeFi platform Tsunami Protocol has announced that it has suffered a crypto attack worth over $2 million.
Blockchain security firm PeckShield has said that the Tsunami protocol has been subject to crypto attack. Curve Finance'Techie With the attack on the zStablez pool, Tsunami Ether (zeth) or Tsunami USD (USD) Heavy damage was done. Peckshield said that the total amount stolen from the zStablez pool is more than $2.1 million.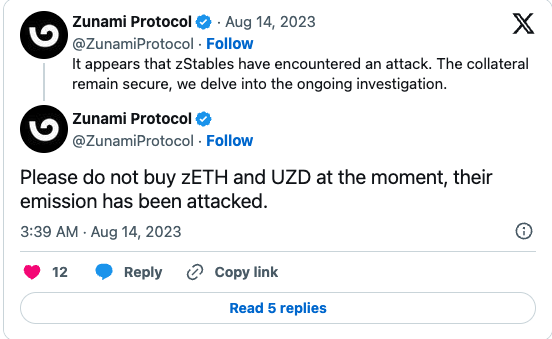 damage exceeded $2 million
Contact us to be notified immediately about last minute developments.
Twitter
They
Wire
You can follow our channel.
Saying that the loss was due to price rigging, Peckshield shared various data on the subject via X. Another analytics company, IronBlox, also shared about the crypto attack, stating that the attack caused a loss of over $2 million.
The problems that started at Curve Finance are showing their effects on various platforms. The zStablez pool, which was recently hacked, faced major threats due to price manipulation. Although the company has made several statements about the harassment, it continues to receive responses from users.