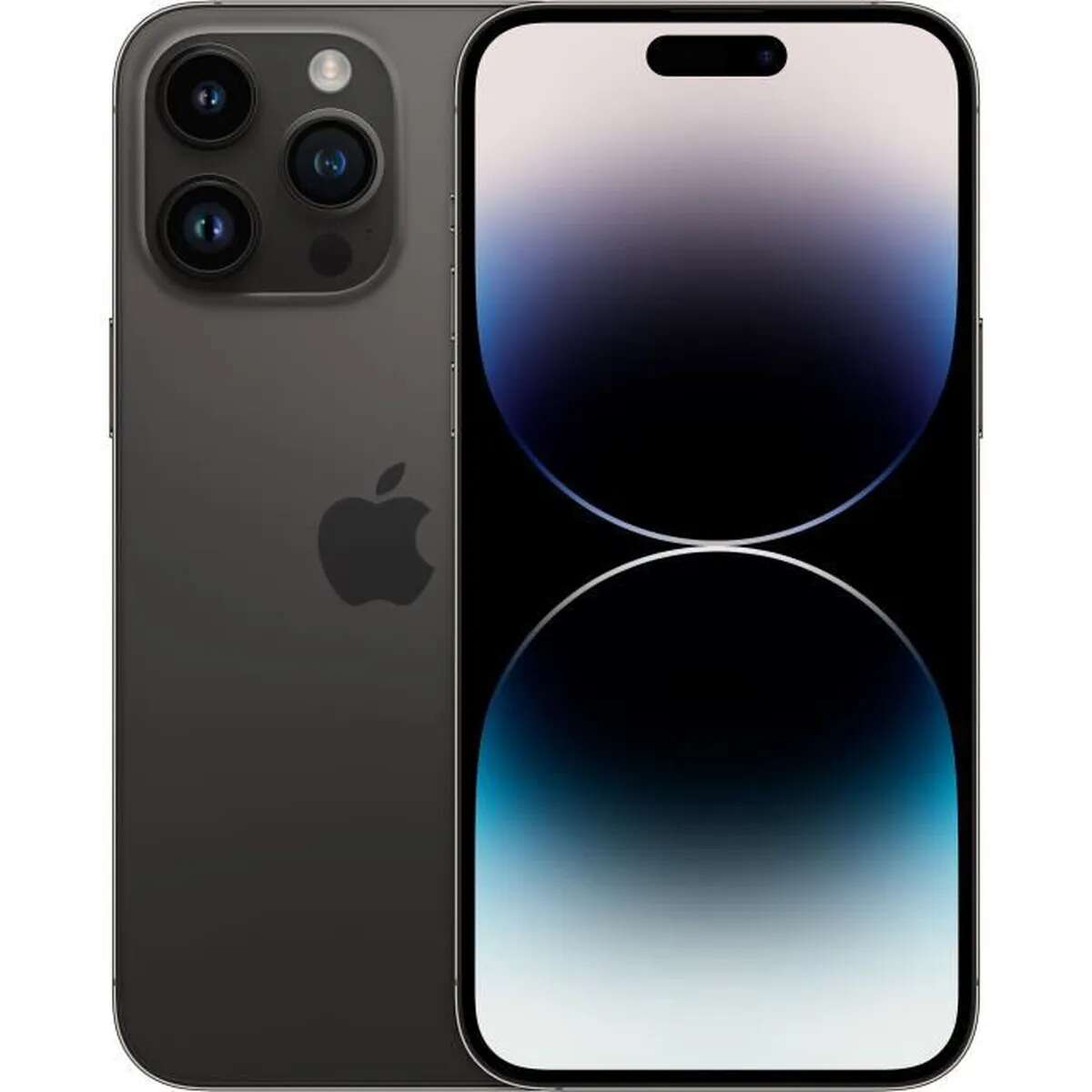 iPhone 14 Pro Max 128GB Space Black is now available at a great price 1479 € only at 1299 €, This significant discount gives you a great opportunity to buy one of the most capable smartphones in the market while saving substantially.
Best features of iPhone 14 Pro Max
With its 6.7-inch screen, the iPhone 14 Pro Max offers a great viewing experience. Its 48-megapixel sensor resolution ensures exceptional quality photos, capturing every detail with precision.
The 128 GB internal memory allows you to store tons of photos, videos, apps and files without worrying about the available space. It gives you all the capability you need to save your memories and enjoy your favorite multimedia content.
Powerful 6-core CPU, with 2 performance cores and 4 energy-efficient cores, along with a 5-core GPU, ensures smooth performance and responsiveness for all your tasks, be it web browsing, multitasking or the most demanding games Be
With 5G connectivity, the iPhone 14 Pro Max lets you enjoy super-fast download speeds and an uncompromised online experience. You can download large files, stream videos in high quality and enjoy online games without any interruptions.
advanced features
iPhone 14 Pro Max runs on Apple's most advanced operating system iOS 16, which offers a smooth interface, regular updates and compatibility with a wide range of apps.
Advanced phone features like Voice Control, VoiceOver, Zoom, Magnifier, Siri and Dictation let you customize your experience to suit your specific needs. Plus, accessibility features like AssistiveTouch, closed captions, and spoken content ensure an inclusive experience for all users.
The space black casing gives the iPhone 14 Pro Max a sleek and sophisticated design, perfect for those looking for a smartphone that is powerful and aesthetically pleasing.