New York City is considering allowing "four-wheel cargo bikes" to operate in a bid to reduce the number of trucks on its streets and ensure safe deliveries. These pedal-assisted minivans will also reduce traffic jams and CO emissions2, Environmentally friendly approach.
you will also be interested
(on video) An ordinary bicycle also becomes electric with this wheel A new generation of bicycles has emerged in recent years. Electric, Connected, Smart,…
The municipality of New York may soon be looking to authorize the practice of four-wheeled cargo bikes in a bid to reduce the number of delivery trucks present in the city. These vehicles, which come in the form of actual mini-vans with pedals, are already being tested in several major European cities, including Paris.
Promote the prevalence of four-wheel electric cargo bike
New York City wants to spur the development of these four-wheeled electric cargo bikes, small delivery vans equipped with pedals that allow freight transport without the slightest CO emissions.2 In the air. This type of vehicle has many advantages, starting with being able to ride on bicycle lanes and being able to move easily through narrow streets or normally pedestrianized areas. Although they look like a compact delivery van, they perform just like any other electric cargo bike.
In what is still only a proposal, it aims to use these machines for so-called last mile delivery. The goal is apparently to reduce the number of delivery trucks in circulation in New York, vehicles that are both polluting and invasive, a regular source of congestion and stressful situations on the city's streets.
Fewer trucks in city centers and reduced CO2 emissions
For several years now, more classic cargo bikes have been hauling various types of cargo on city streets. Their increased use, supported by four-wheelers, should clearly benefit the environment. On average, one delivery truck can actually be "replaced" by two cargo bikes, reducing CO emissions2 At 14 tons of air per year, New York Department of Transportation Commissioner Ydanis Rodriguez announced in a press release. According to the New York Department of Transportation (DOT), cargo bikes will make more than 130,000 trips and deliver more than 5 million packages in 2022.
Of the existing models, the UPS eQuad is arguably the most advanced. In any case, it is the one that benefits from the best performance today, as it already operates, on an experimental basis, in various European cities, from Dublin to Copenhagen, via Amsterdam, Stockholm or even Paris. Used to be.
For now, the eQuad has a range of about 60 kilometers, but has a fast battery exchange system so it can keep making deliveries.
,
The new issue of Mag' Futura " How does the universe affect us? Available on newsstands now:
i look for magazine future on the newsstand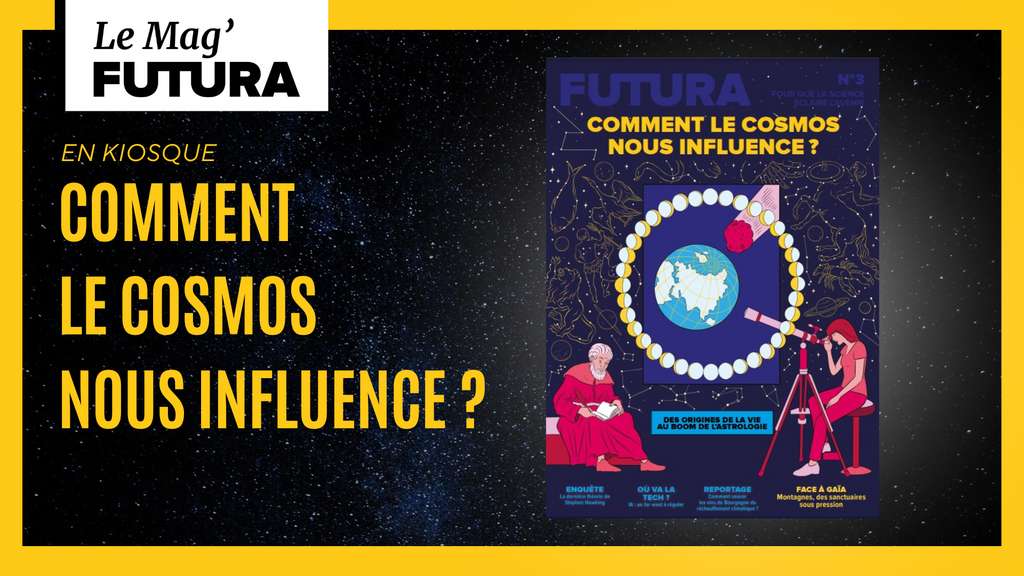 In this new issue, find:
1 Central File: "How Does the Universe Affect Us?" ,
1 Preliminary file on environmental issues: "Confronting Gaia – Mountains, Sanctuaries under pressure";
And many other formats to better understand the world and preserve it: The Beast of the Quarter, The Mechanics of Beauty, Where Is Technology Going?, Cosmic Knowledge, Science in Comics…