Bitcoin's months-long back-and-forth range has been broken, and at the same time, daily Kumo support has also been broken. This Kumo support was broken again in March and June, but was invalidated as the Chikou was not lost, and now both the Chikou and the Kumo have lost the uptrend and range, and with it a major decline.
East: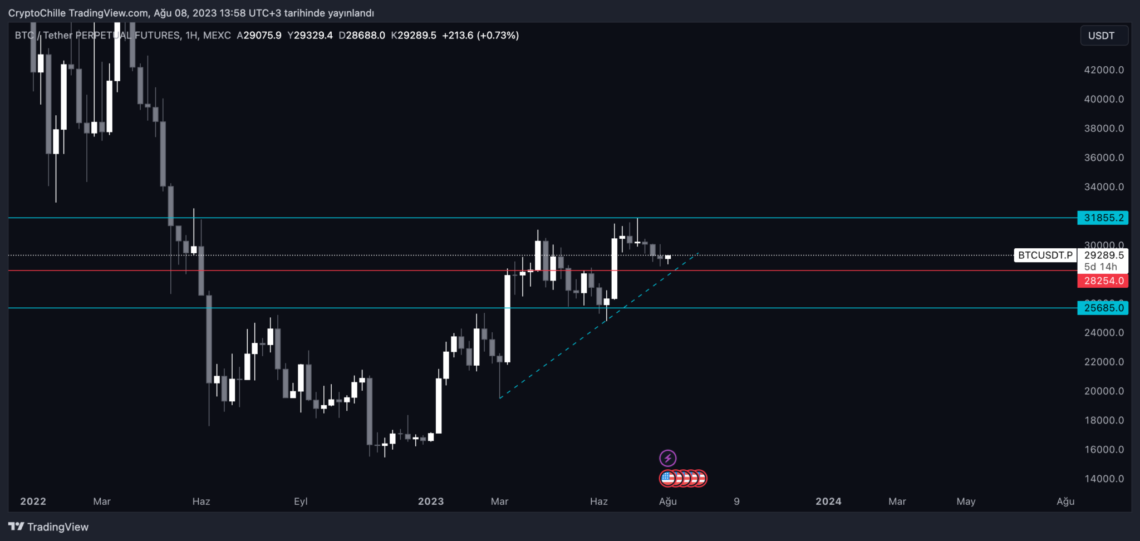 Contact us to be notified immediately about last minute developments.
Twitter
They
Wire
You can follow our channel.
Post: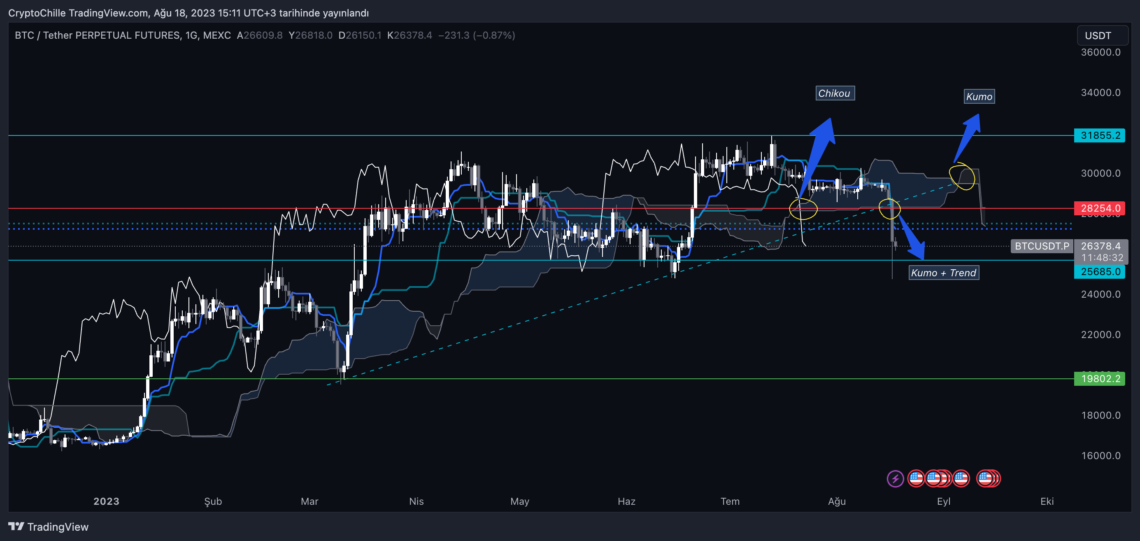 Last week, I warned you about bitcoin at the 28.2 level, I said that if it loses ground, it will first target the 25.7 level, and it was tested only 25.7 hours after it was broken It was, and then it got a response. Bitcoin is currently at the level of 26.4… My view on Bitcoin will be further downside in the future, but if we want direction/opinion in the short term, we need to follow the news in the near future. To be honest, I don't want to open any new positions until bitcoin starts to go sideways after this big drop.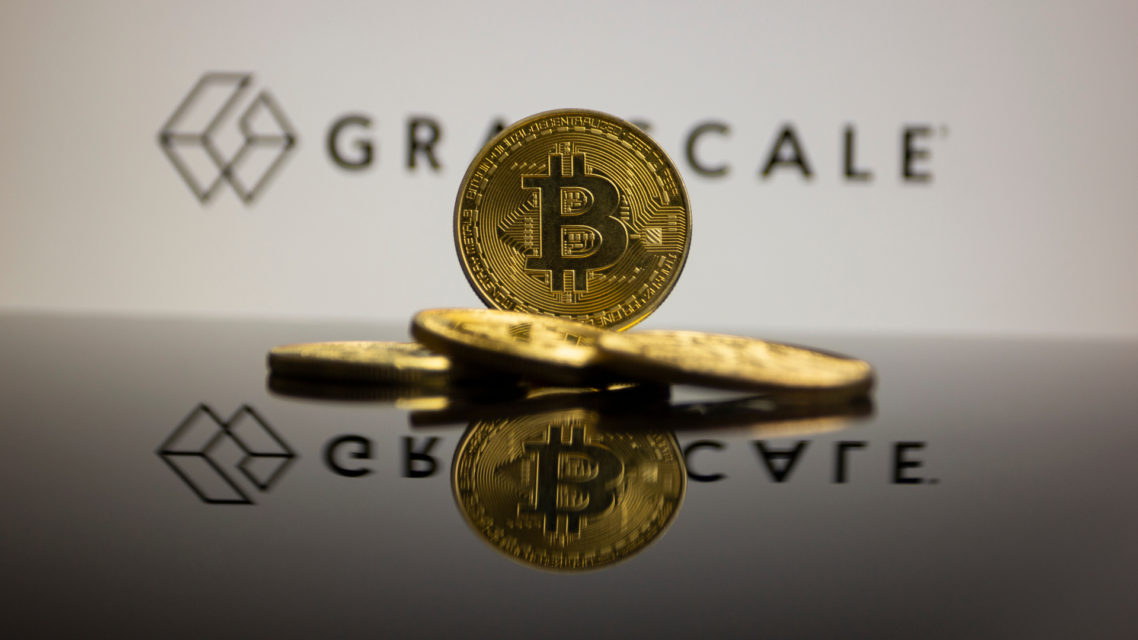 One of the news coming soon is the Grayscale case, which will conclude today, and the decision on Grayscale's bitcoin ETF application to the SEC will be announced at 18:00 today. In case of rejection, the downtrend will continue sharply, if it is delayed, the downtrend will continue, but if it gets approved, bitcoin will start moving in a positive direction after yesterday's big drop.
In case of negative news and a loss of 25.7%, bitcoin should target the 20k level, the news coming today will decide the future of bitcoin. As I said, I will wait for the news and will not make any new plans until bitcoin moves on the horizontal chart.