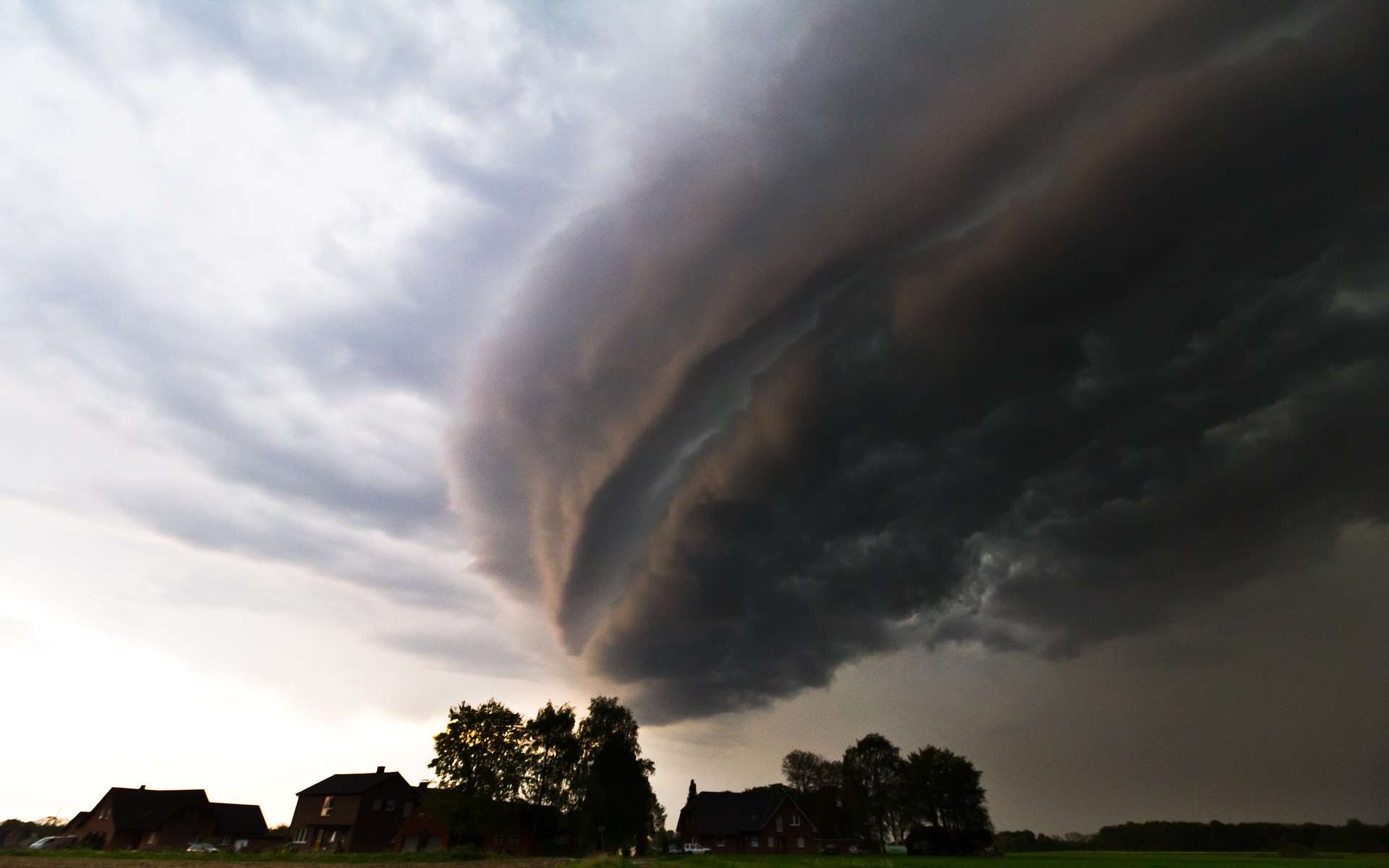 Mesoscale Convective System (or MCS, from its English term mesoscale convection system) is a massive event that can cause massive damage over long distances. It is a group of storms that organize themselves on a line or circle, then form the same system that moves over long distances.
you will also be interested
(on video) exploring the dark side of storms As spectacular and mysterious as they are, sprites belong to the family of transient light phenomena (TLEs).
mcs is just one cluster Storms are capable of causing chaotic weather across the region. The phenomenon was identified only recently, in the 1970s, thanks to satellite images.
What does mesoscale mean?
In meteorology, the mesoscale level is an intermediate order of magnitude between the microscopic level (less than 2 kilometers away) and the synoptic level at the planetary scale (thus several thousand kilometers). Therefore mesoscale weather phenomena occur at a distance of 2 to 2,000 km. In general, it designates a phenomenon that extends over many hundreds of kilometers across an area. In case of MCS, it should be spread over at least 100 kms to fall in this category.
looks like a tropical storm
Viewed from satellite images, MCSs almost resemble a tropical storm, the stage just before a hurricane, except that MCSs usually form over land, and not over the ocean as in a cyclonic event. Viewed from the ground, the observer is faced with an ultra-violent and very long-lasting storm, without understanding what type of storm it actually is: only satellite images give a sense of the size and shape of the storm system. make possible. , , and therefore whether or not it should be classified as a mesoscale convective system. The organization of storms along a single front and their violence often give rise to very powerful storm clouds of the arcus type.
MCS generates large amount of rainfall
After an extremely hot summer day, the arrival of a cold front (and therefore a significant temperature contrast) is often the trigger for MCS. Thunderstorms form on the front line and then all take the same direction. Mesoscale convection systems can travel several hundred kilometers, sometimes over 1,000, and persist for 12 to 15 hours.
The threat of a potentially violent thunderstorm can be considered by meteorologists, but no one is able to predict the formation of an MCS in advance. Once formed, meteorologists can easily predict its path, but not exactly its duration. As it passes, this group of storms is responsible for torrential rain, violent winds, great electrical activity, large hail, and sometimes tornadoes. They regularly occur around the equator, as well as in the windiest areas of the world: the southern United States, South America, Australia, Africa, and Indonesia. In the southern states of the United States and the Great Plains of the United States, meteorologists estimate that 30 to 70% of warm-season precipitation is from MCS.
They are much less common in Europe, but some still occur every year. In France, it is the Mediterranean Sea that brings together most MCSs, even though it happens that the northwest of France is also affected, as happened in Normandy on August 24, 2023.
,
The new issue of Mag' Futura " How does the universe affect us? Available on newsstands now:
i look for magazine future on the newsstand
In this new issue, find:
1 Central File: "How Does the Universe Affect Us?" ,
1 preliminary file on environmental issues: "Confronting Gaia – Mountains, Sanctuaries Under Pressure";
And many other formats to better understand the world and preserve it: The Beast of the Quarter, The Mechanics of Beauty, Where is Technology Going?, Cosmic Knowledge, Science in Comics…