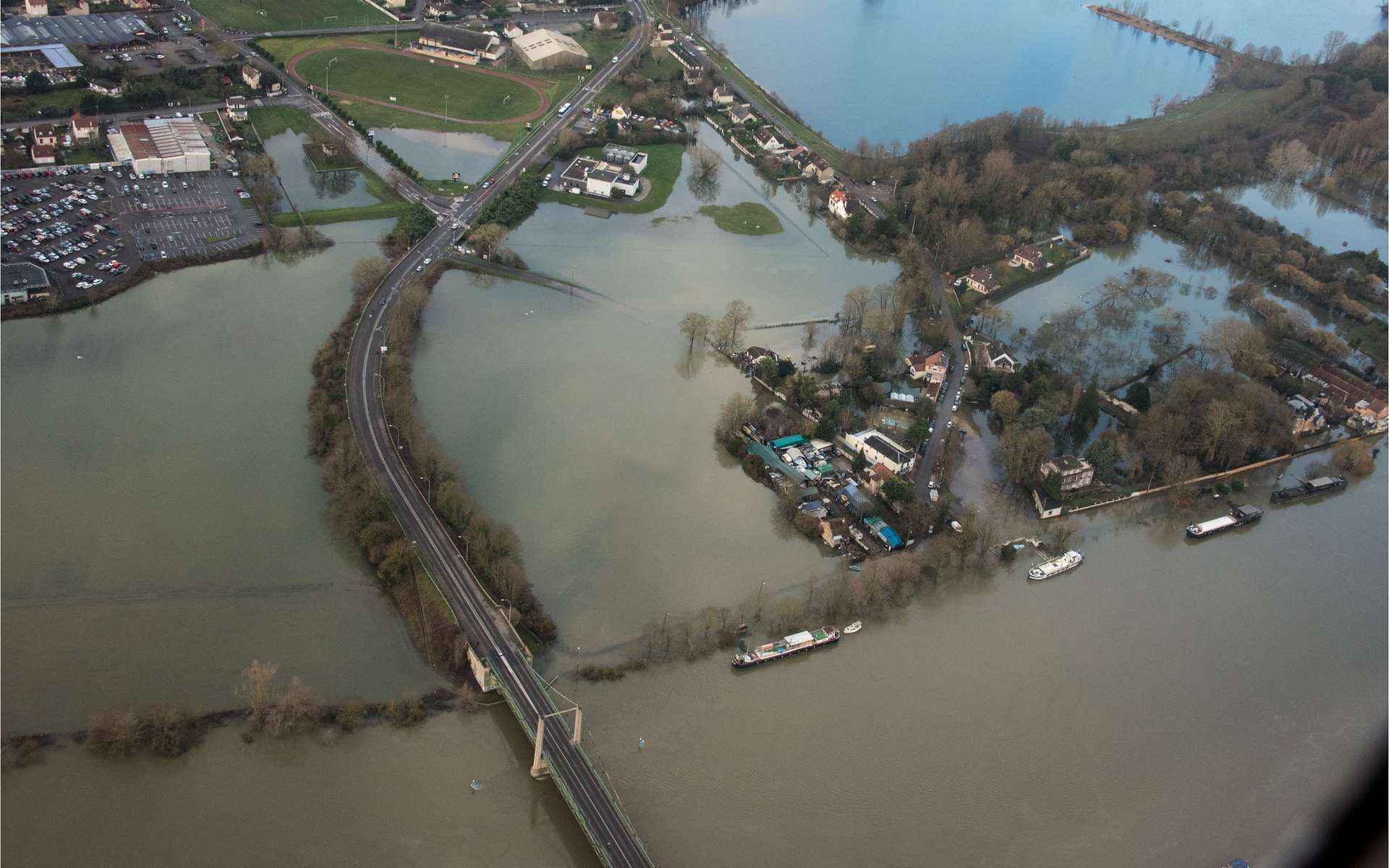 Flooding in the north of the country is permanent, and is most likely to recur during winter. Groundwater levels in Hauts-de-France are already high and long-term weather forecasts suggest the weather will be wetter than normal in the coming months.
You will also be interested in this
(on video) A huge raft of vegetation is floating on the flooded river! This piece of land broke off the banks of the Chagres River in Panama (2010)…
Flooding is expected to continue in the far north of France, according to L'Hydroclimatologue Florence Habets, but not only that. The dire situation Pas-de-Calais is currently facing will likely be repeated during the winter. Ground water levels in this part of the country were already very high before the rainy season floods in mid-October. While other groundwater tables in most of France clearly benefited from these frequent rains, Hauts-de-France did not have the capacity to absorb as much water.
, When the soil is wet, water penetrates more quickly towards the water table. This is linked to the hydraulic conductivity (a flow speed) of the soil which varies in a complex but increasing way with soil moisture, According to the expert. So, even if the water table is well recharged and will be able to continue to rise in some places, the problem is that they will also contribute to prolonging floods. », Florence Habets estimates.
, Because we often forget it, but aquifers contribute to river flow throughout the year: the contribution of aquifers is more significant in summer, with flows being higher in winter than in summer, even in proportion to surface flow. », specifies the hydroclimatologist.
Water level recharge season has begun, and some are already brimming
, Aquifers store water from heavy rainfall in winter, reducing the intensity of flood flows , Despite everything, in these areas, sometimes with very high water levels, this can lead to floods lasting a long time, as happened in the Somme in 2001.,
And the weather will probably not work in favor of the victims of Pas-de-Calais: all seasonal forecasts envisage a late autumn and a wetter winter than usual, especially in the north of France. The groundwater recharge season, which lasts until the end of winter, has just begun. This means there will be rain again in the coming months, and this will have an impact on water levels that were already overflowing in November.