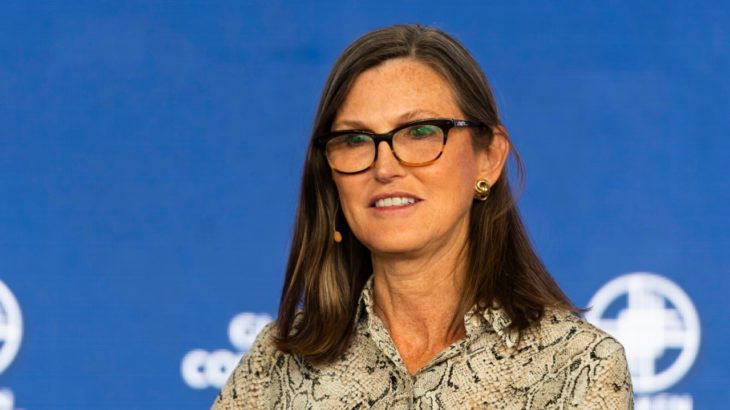 Ark Invest CEO Cathie Wood said that the price of Bitcoin (BTC) will reach $600 thousand.
Cathie Wood, CEO of Ark Invest, who is well-known in the crypto industry, gave a statement to Yahoo Finance recently. He was asked questions regarding crypto. Wood's price prediction about BTC attracted attention. Wood, better known for his investments in Coinbase and Grayscale Bitcoin Trust (GBTC), said that the price of BTC will reach $600 thousand.
Ark Invest CEO Wood is bullish for BTC!
To stay updated with the latest developments, follow us
Twitter
They
Wire
You can follow it on our channel.
Yahoo Finance's guest last day was Ark Invest CEO Cathie Wood. Famous Bitcoin Investor Talks About SEC and Bitcoin ETF. The leader of Ark Invest said that he has received questions from the SEC regarding the Bitcoin Spot ETF. According to Wood, the SEC is working hard on Bitcoin spot ETFs, indicating that they are in the approval stage. According to media reports, the SEC's final ETF decision will be made on January 10. BTC rose from $25,000 to $36,000 ahead of the possibility that the SEC would approve it.
However, Wood argued that it is still early in pricing and BTC still has a long way to go. Wood said that BTC is the first global and digital asset. Additionally, Wood also noted the unique position of a private rules-based digital currency. According to the CEO of Ark Invest, the limited supply of BTC of 21 million will create appetite for more institutional participation. Thus, the supply and demand balance will push up the price of BTC.
In his price forecast in this context, Wood claimed that BTC could rise to $600 thousand. If Wood's prediction comes true, it would mean an increase of approximately 1500 percent for BTC.