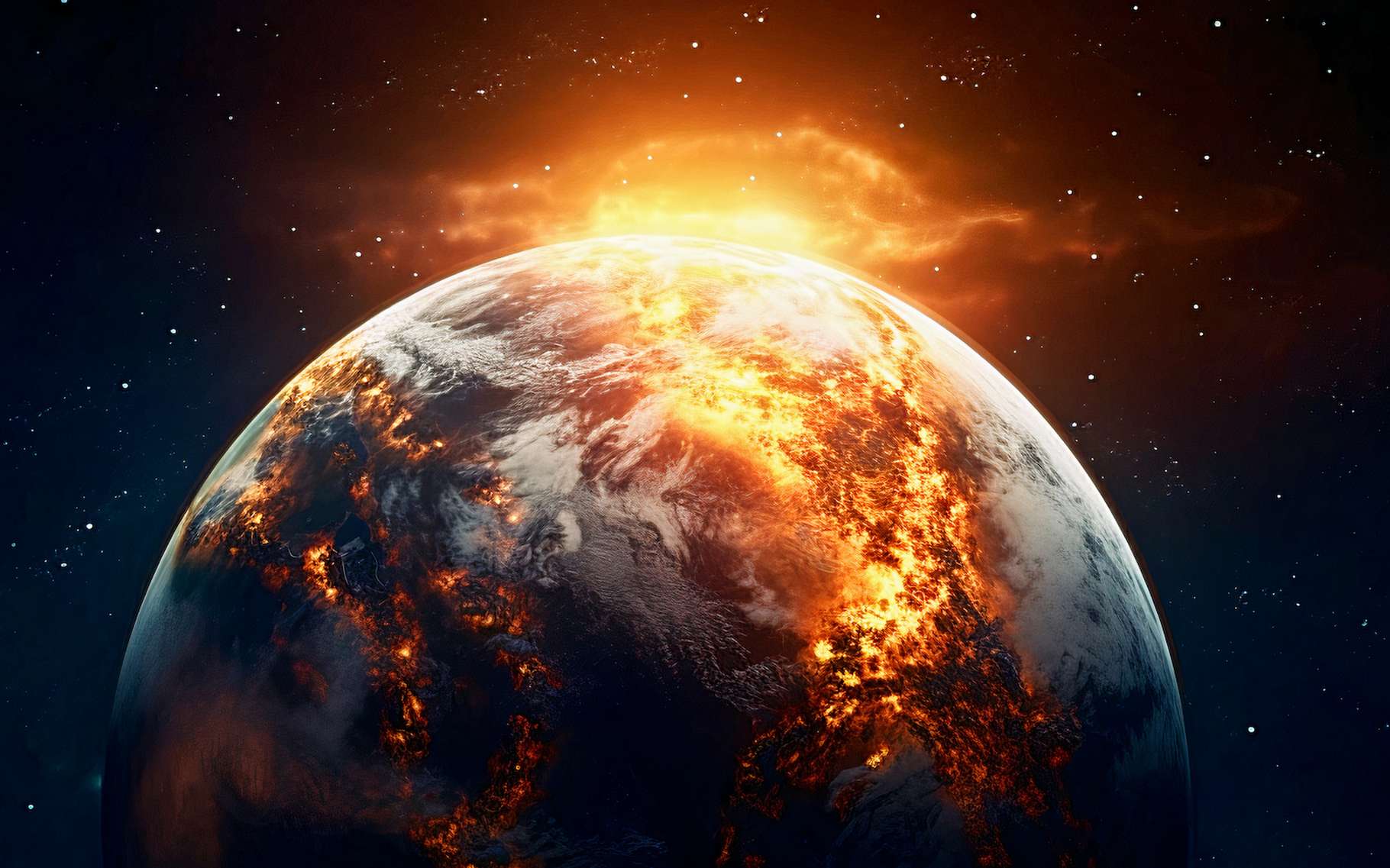 People are dying from the heat. And it's not on the other side of the world. No. Even in Europe people are dying from the heat. In France itself. And researchers warn us that if we continue to consume fossil fuels, five times more people will die by 2050!
You will also be interested in this
(on video) Climate change: how can we save our cities from heat waves? To limit temperatures in urban areas during summer heat waves, we should think about…
Late this summer, researchers at the Swiss Federal Institute of Technology in Zurich (Switzerland) published a worrying study in the journal nature communication, This showed that the risk of heat-related death increased "Hurry up" In the last 20 years. More than 61,000 deaths during summer 2022 HeatHeat, Here, in our Europe!
A slightly older study published by researchers at the University of Bern (Switzerland) shows that more than a third of heat-related deaths recorded between 1991 and 2018 are also linked to climate change. And today, a report from the medical journal the Lancet Written by an international team of more than 100 health experts tells us that in 2022, every human being on our planet will be exposed to an average of 86 days of heat that is dangerous to their health. Even more worryingly, experts say that if our world were +2°C warmer than the pre-industrial average – which is the upper limit envisaged by the Paris climate agreement and where we are now at 1.14°C –, The number of annual temperature deaths due to heat will increase by at least 370% by the middle of our century. That's almost a five-fold increase!
Global warming responsible for many deaths
Moreover, for the first time, the researchers pushed their analysis to the point of assessing how things would have been if temperatures had not increased since the 1990s. "We would have seen less than half the increase in heat-related mortality that we actually saw », comments Marina Romanello, executive director of the report.
,Our climate inaction costs lives,
"We are paying for our climate inaction in human lives. ,An observation that prompted some 46 million health professionals to call on the presidency of COP28 – which will open in Dubai at the end of November 2023 and during which the impacts of climate change on human health must finally be addressed – to work towards eliminating For fuelfuel Fossils – which, in addition to warming the Earth, pollute the air we breathe. Even 2023 is poised to become the hottest year on record. And that rising temperatures aren't the only thing that threatens our health. Areas of extreme drought have increased by nearly a third since the 1950s. number of people affected bacteriabacteria Potentially dangerous, eruptions have occurred since the 1980s. In a world with +2°C temperatures, cases of denguedengue There could be an increase of almost 40%!
While life hangs in the balance, fossil fuel consumption continues
Additionally, the United Nations also published a report showing that governments are clearly not doing enough to reduce these broadcastbroadcast Use of greenhouse gases to avoid the worst effects of global warming. Even if the targets set by everyone – what experts call Nationally Determined Contributions (NDCs) – are met, our emissions are expected to increase by 9% by 2030 compared to 2010 levels. Which will reduce their level to less than 2%. Of 2019. And this is a far cry from the required 43% reduction in our emissions, according to Intergovernmental Panel on Climate ChangeIntergovernmental Panel on Climate Change (IPCC), to stay below +1.5°C of warming.
"We are going in the opposite direction from where we should be going." Marina Romanello is sorry. "And the death rate is just the tip of the iceberg. ,For example, the report also mentions a loss of 490 billion working hours in 2022. An increase of approximately 42% compared to the period 1991–2000. At this rate, the economic loss could be huge. Not to mention the loss of livelihood and prosperity. Experts estimate that more than half a billion additional people worldwide could suffer from food insecurity by 2050. To researchers, it is clearer than ever that it is essential "Take immediate action on global warming to reduce its effects on health",