Polygon distributed 217 million MATIC across 70 different wallets; The reaction saw a decline of about 5 percent in the price of MATIC.
The crypto market continues to rise amid bullish expectations. Notably, BTC recovered sharply after falling below $35,000 and reached $37,000. The rise of BTC also accelerated the upward movement of altcoins. While AVAX rose above $20, SOL broke the curtain to $60.
To stay updated with the latest developments, follow us
Twitter
They
Wire
You can follow it on our channel.
These days, when crypto currencies are on the rise, there has been an interesting development on the Polygon (MATIC) side. Polygon distributed $200 million in MATIC as part of Polygon Ecosystem Growth. These distributions to 70 wallets were aimed at stimulating MATIC project growth. A reactive decline was observed in the price of MATIC.
Polygon (MATIC) on top of the label?
According to a report by TODAY News, the Polygon team sent 217 million TIC to 70 wallets to boost ecosystem development. The average value of these MATICs is around $200 million.
According to the data, $75 million worth of MATIC entered the central exchanges through 32 different wallets. The purpose of this distribution strategy is to support MATIC liquidity on exchanges. However, as MATICs were introduced into circulation and distributed the price decreased.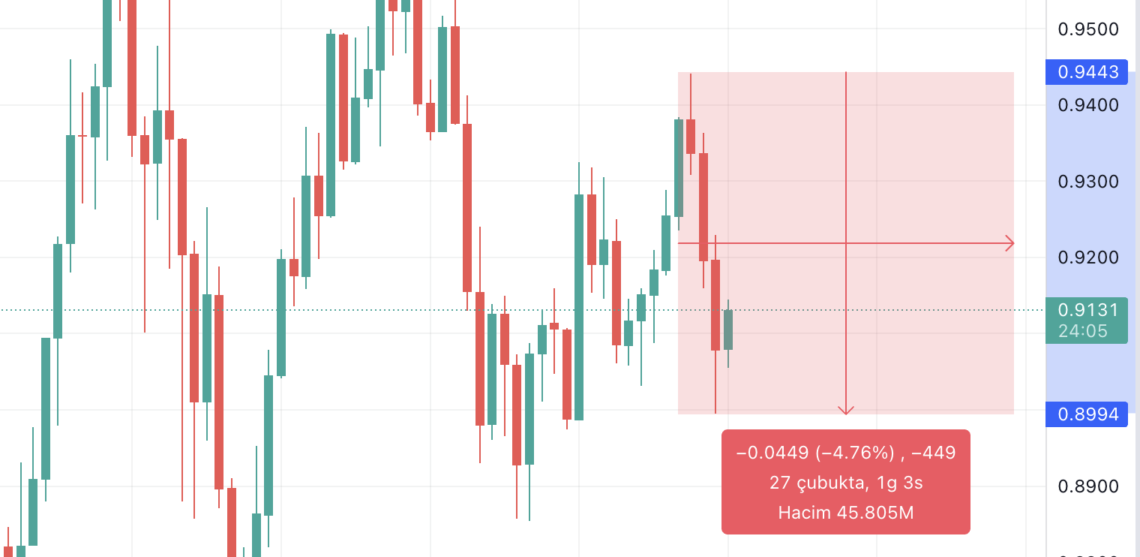 The date of November 16, when the crypto market was moving upward, saw a decline in the price of MATIC. MATIC's decline was attributed to a sensational distribution strategy. Although the depth of the decline was close to 5 percent, there was no danger due to the positive market.
Additionally, since MATIC was at $0.79 last week, this decline was not noticeable. Because MATIC fell to $0.9130 from its daily peak of $0.9443. MATIC, which is still maintaining its uptrend, has managed to attract attention with its potential ecosystem growth. The popular cryptocurrency, which has overcome short-term selling pressure, is making strong moves towards becoming $1 again.
For MATIC, $0.8862, $0.8617 and $0.8421 support points may be followed. In a possible downside scenario, these support points will come to the fore. On the other hand, MATIC could push above the $0.95 resistance with potential upside. A break of this resistance point could push the price of MATIC up to $1.