Merit Circle, rebranded as Beam (BEAM), gained 25 percent during the day.
In the rise of the crypto market, rebranding and emerging projects began to emerge. Many cryptocurrencies that have recently joined the industry have seen astonishing growth. Celestia (TIA) and Memecoin (MEME) in particular hosted price surges that marked the agenda.
To stay updated with the latest developments, follow us
Twitter
They
Wire
You can follow it on our channel.
The last cryptocurrency to join the market gains was BEAM. Merit Circle, a GameFi project, has been rebranded and renamed to Beam. The native token of the project was BEAM. BEAM was one of the fastest growing cryptocurrencies at that time.
Rebranding has benefited BEAM!
Merit Circle rebranded as BEAM. The crypto project, which is backed by Binance, began to surge with FOMO caused by the rebranding. The project, listed on Binance under the acronym BEAMX, has gained 25 percent in the last 24 hours. Additionally, BEAM pinned $0.010305 during the day.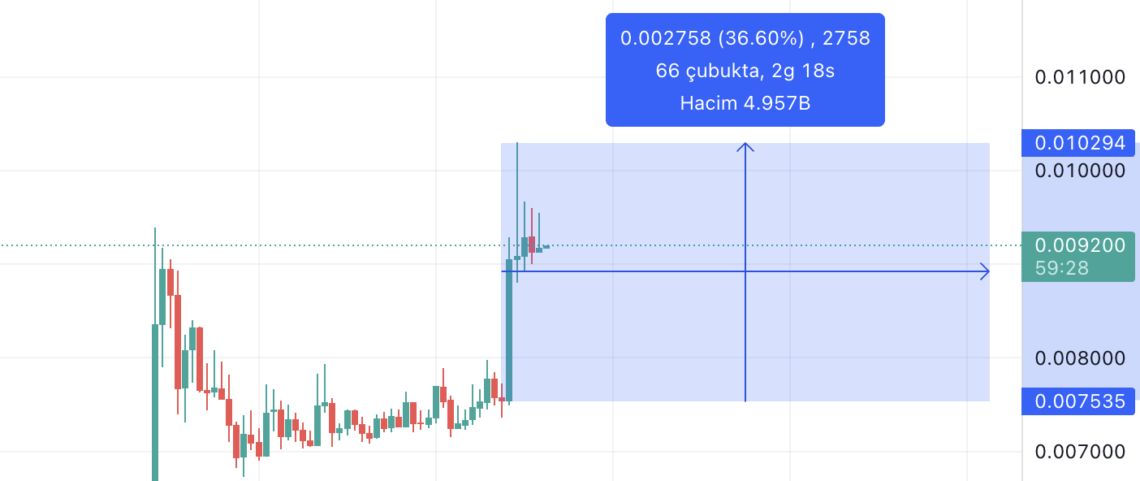 Looking at the BEAM chart it shows that an uptrend has started. BEAM has a market capitalization of $391 million based on circulating supply. The fact that the market cap is quite high gives rise to rumors that the price of BEAM could drop at any time. However, with its spectacular growth during the day BEAM became one of the most profitable cryptocurrencies of the day.

Merit Circle is up 129 percent since November 1. Merit Circle's rise was further boosted by its announcement that it would be rebranded as BEAM. Nevertheless, as can be seen from the historical charts, BEAM is quite bullish. Therefore, a possible downside scenario is ahead.
The fact that the market cap is approaching $400 million and has increased by 129 percent since the beginning of the month is shown as a bearish signal for BEAM.
Looking at the charts, $0.009363 appears to be a key resistance point for BEAM. If this point is not crossed, the price may drop to $0.008643. If the decline fails to gain strength from the support at $0.008643, BEAM price may drop to $0.007908. If this support point is also lost, $0.007531 may be tested soon. The main support point for BEAM is the $0.007250 area.
If the rise continues, the $0.010299 resistance emerges as an important area. BEAM, which continues to hold above $0.009366, would like to test $0.010299. Moving beyond this area will set a new high price point.