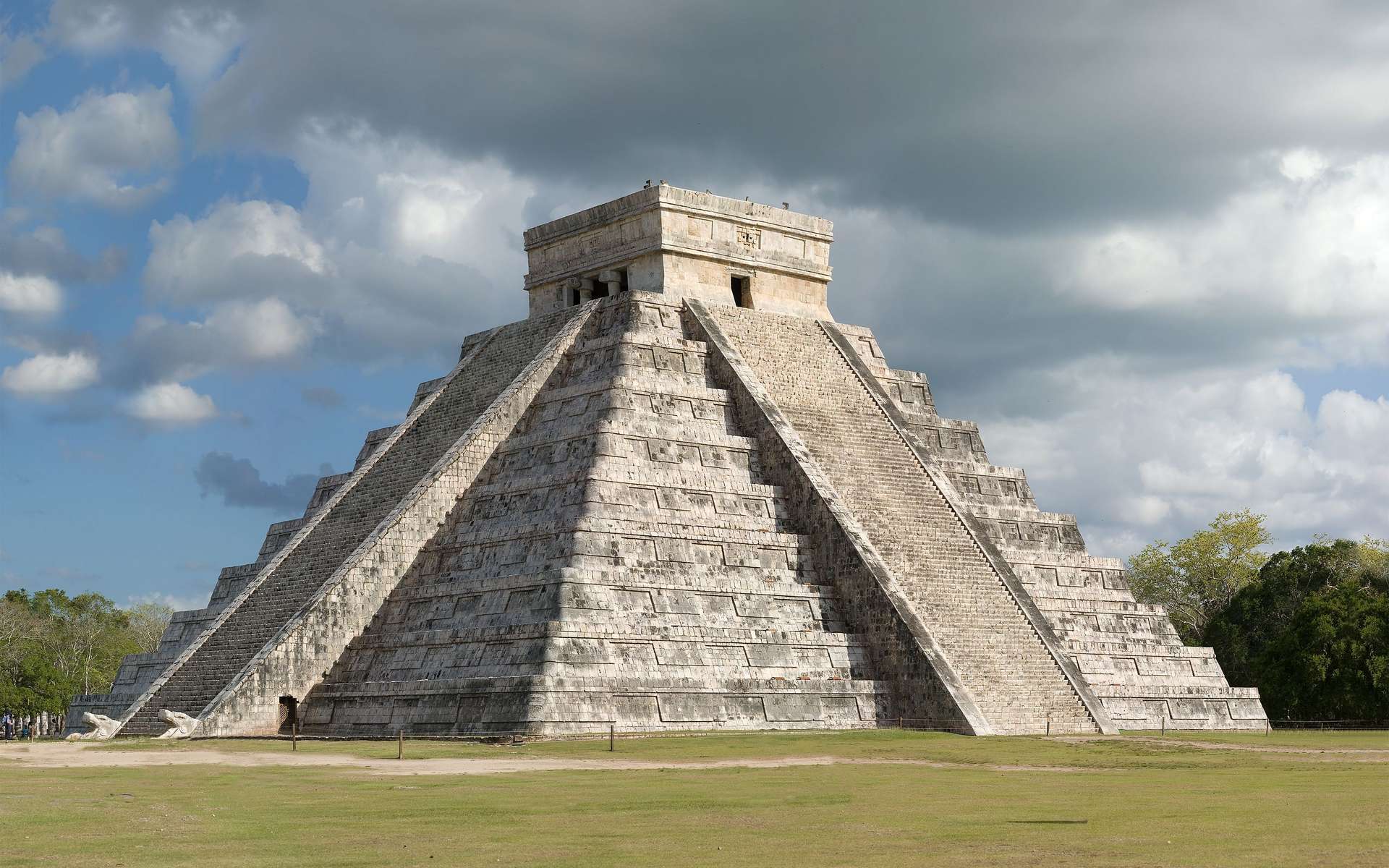 A land rich in history like Mexico continues to uncover its hidden treasures, sometimes right under the noses of historians and tourists. In the basement of a temple in a Maya city located in the Yucatan Peninsula, archaeologists have discovered a statue representing a millennium-old warrior figure.
You will also be interested in this
(on video) Mysteries of the Maya Calendar The Maya had several calendars, including a sacred calendar called the Tzolk'in.
Even tourist destinations can sometimes contain hidden wonders. In the ancient Maya city of Chichen Itza, located in Yucatan (Mexico), archaeologists found a thousand-year-old statue inside a temple. More precisely, the artifact recovered by researchers is a stone head whose conception date is estimated at the 11thI century. The sculpture depicts a man wearing a headdress, which, at least, can be said to be basic: a snake-shaped helmet with a feathered headdress over it.
A Maya warrior with a unique outfit
In a press release published on November 13, the National Institute of Anthropology and History of Mexico (INAH) detailed the characteristics of the discovery. Measuring 33 centimeters high, 28 wide and 22 deep, the face of the stone is relatively well preserved. For Ina scientists, this small statue is the effigy of a warrior. It conforms to the artistic and cultural standards of the Maya civilization that emerged during the Classic period of pre-Columbian America from the year 200.
The Feathered Serpent is a divinity often depicted in Mesoamerica. In the center of the continent, it is called Quetzalcoatl or Kukulkan in the Maya religion. The feathered serpent has strong symbolism in these now extinct cultures. Kukulkan may represent resurrection, as well as the four elements and the cycles of agricultural development. However, the alleged warrior head has no torso, making its formal identification difficult. The importance of the character seems convincing: wearing the symbol of Kukulkan, which is found inscribed in other places at Chichen Itza, is a sign of a certain importance in Maya society. The face and its anthropomorphic appearance maintain uncertainty about the identity of the mysterious figure. Doubts can be removed by in-depth study.
Preserving the remains of an extinct civilization
If Chichen Itza flourished during the pre-Hispanic period, the arrival of the conquistadors devastated the civilizations of Central America. By the late 1500s, the Maya cities were already in ruins, the inhabitants partly decimated by European diseases. A particularly important cultural heritage in Mexico, the government has announced several measures to protect Maya heritage.
In Yucatán, where Maya monuments attract large numbers of tourists, about 27 archaeological areas are hosting new excavations. It aims to excavate additional artifacts, benefiting from a government funding effort following the passage of Hurricane Otis in late October. As a bonus, the area will benefit from a new museum aimed at housing and preserving objects collected at excavation sites.