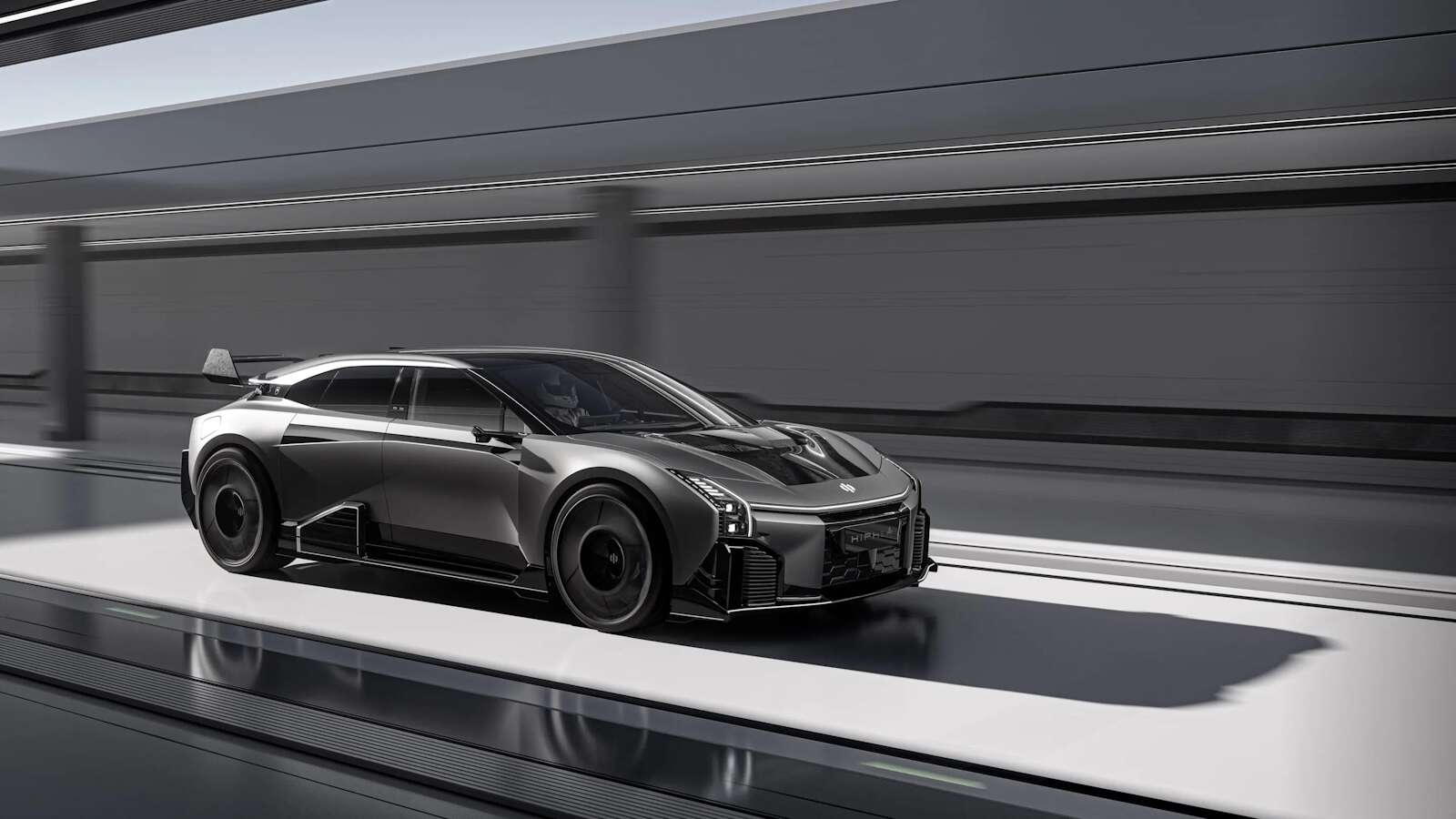 Here is the HiPhi A, a powerful Chinese electric supercar that combines the use of advanced materials and innovative technologies. This is the speedster of superlatives.
You will also be interested in this
(on video) Electric Car vs. Thermal Car: Points in 5 Preconceived Thoughts The sale of diesel or gasoline vehicles will be banned in the Union from 2035…
In a very few years, in China, new brands of electric vehicles have emerged and developed, causing concern to European and Western manufacturers. HiPhi is also included in these brands. The company recently unveiled the HiPhi A, a spectacular electric car in terms of materials used, electronic innovations and performance. Supercar is in exaggeration. The car is decorated with titanium alloy and nano-ceramic elements. It should be noted that this is the first time TC4 titanium has been used in an automobile. The floor is made of carbon as well as the hood. Among the technological innovations, we find intelligent torque vectoring and a cockpit full of technologies. To reinforce its aggressiveness, the car has large air intakes on the sides of the bumper. The supercar obliges, at the rear we get a double wing to stick the car to the ground.
monster of power
Still very young as it is only four years old, the brand has designed its own electric motor. It's made of a carbon fiber rotor and a magnetic coil cooling system so it can reach 22,000 rpm without overheating. The engine is also equipped with another oil cooling system. Thus HiPhi A has three 800 V motors. Two were placed at the rear and one at the front, for a cumulative power equal to 1,287 hp. With this powertrain, the car accelerates to 100 km/h in less than two seconds, with a top speed of 300 km/h. In terms of seating capacity, HiPhi A can seat four people, each with their own seat. The central tablet is carried by the HiPhi bot, a robotic arm that allows it to be positioned in eight axes. This car still exists today car show From Guangzhou, China. HiPhi plans to launch a limited series of its car from 2025.