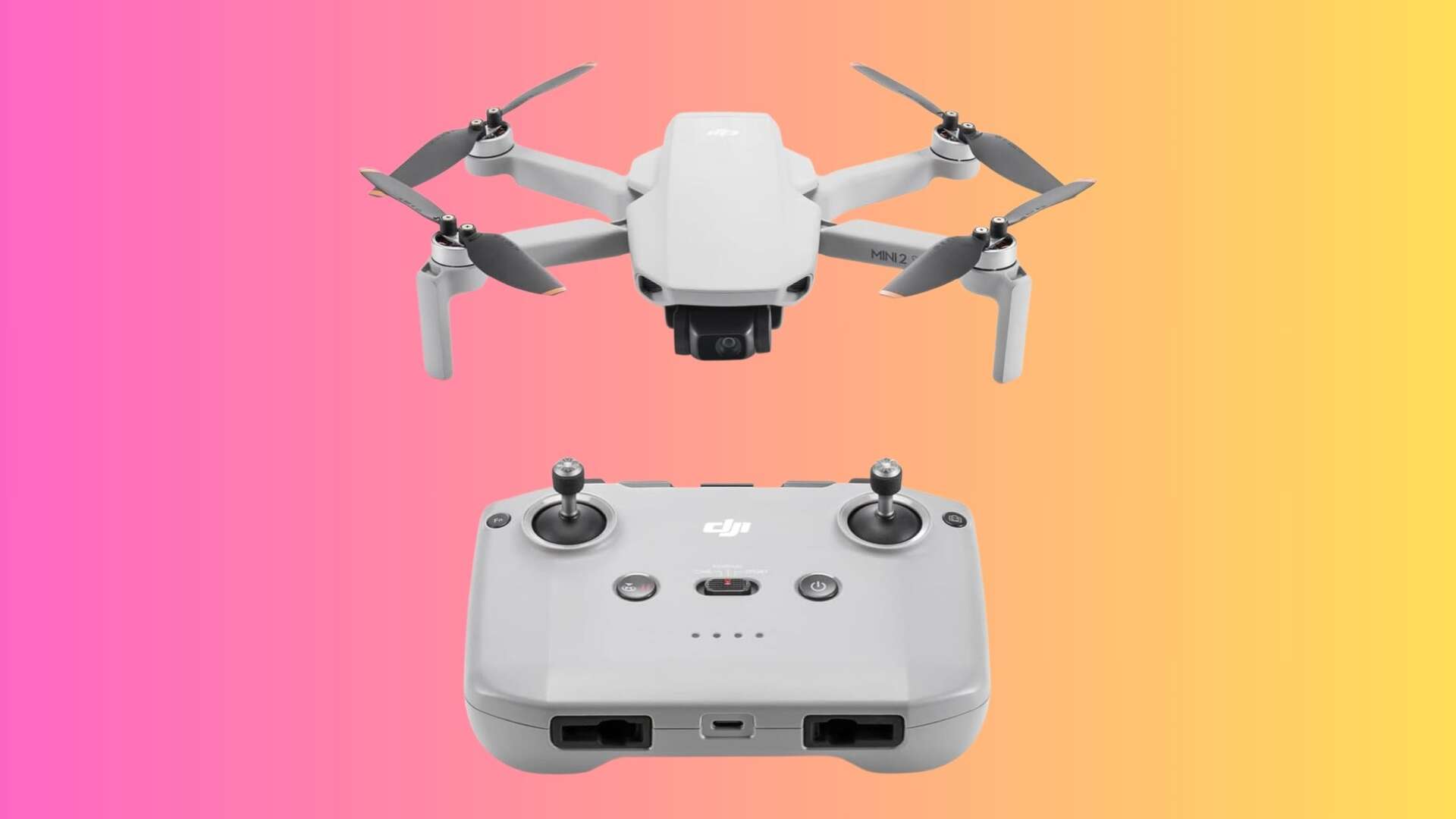 Black Friday week is approaching with its great deals, and drone enthusiasts will not be disappointed this year.
Topping the list of can't-miss bargains, the DJI Mini 2 SE drone is currently on sale at Amazon. €340 to €299, This price reduction provides an exceptional opportunity for drone enthusiasts to purchase one of the most efficient models on the market at an attractive price. At a discounted price for a limited time, explore the skies, capture stunning images and enjoy advanced features.
Exceptional performance: extended range and wind resistance
Extended range of 10 km for unlimited exploration
One of the strong points of the DJI Mini 2 SE is its optimal video transmission range of 10 km. This exceptional feature allows users to be on the move, explore diverse landscapes, and capture stunning images with a reliable connection. Whether you're a keen amateur or a budding professional, the Mini 2 SE's extended range opens up new possibilities for unforgettable aerial shots.
Stable flight even in high wind conditions
The wind resistance of the DJI Mini 2 SE is a major asset for drone pilots. With a wind resistance capacity of 38 km/h (level 5), this drone offers reliable stability even in less favorable weather conditions. When flying amidst strong winds, you can rely on the Mini 2 SE to maintain an accurate trajectory and capture clear images, providing a safer and more enjoyable flying experience.
Intelligent features and extended flight range
Smart Mode for professional images
The DJI Mini 2 SE not only offers extended range and exceptional wind resistance, it also has intelligent modes that make it easy to capture professional-quality images. QuickShots and other intelligent features are just a few clicks away, allowing users to create expert-quality aerial videos without having to master complex skills. Whether you want stunning panoramas, cinematic trajectories or impeccable still shots, the Mini 2 SE gives you the versatility to fully express your creativity.
Long flight for extended aerial opportunities
With a maximum flight time of 31 minutes, the DJI Mini 2 SE offers impressive battery life. This longer flight duration allows pilots to enjoy extended flights and explore more aerial possibilities. Whether you're filming a picturesque sunset, exploring remote locations, or simply having fun with your drone, the confidence and peace of mind provided by this extended battery life make the Mini 2 SE a must-have for users of all levels. Makes an ideal choice for drone enthusiasts.