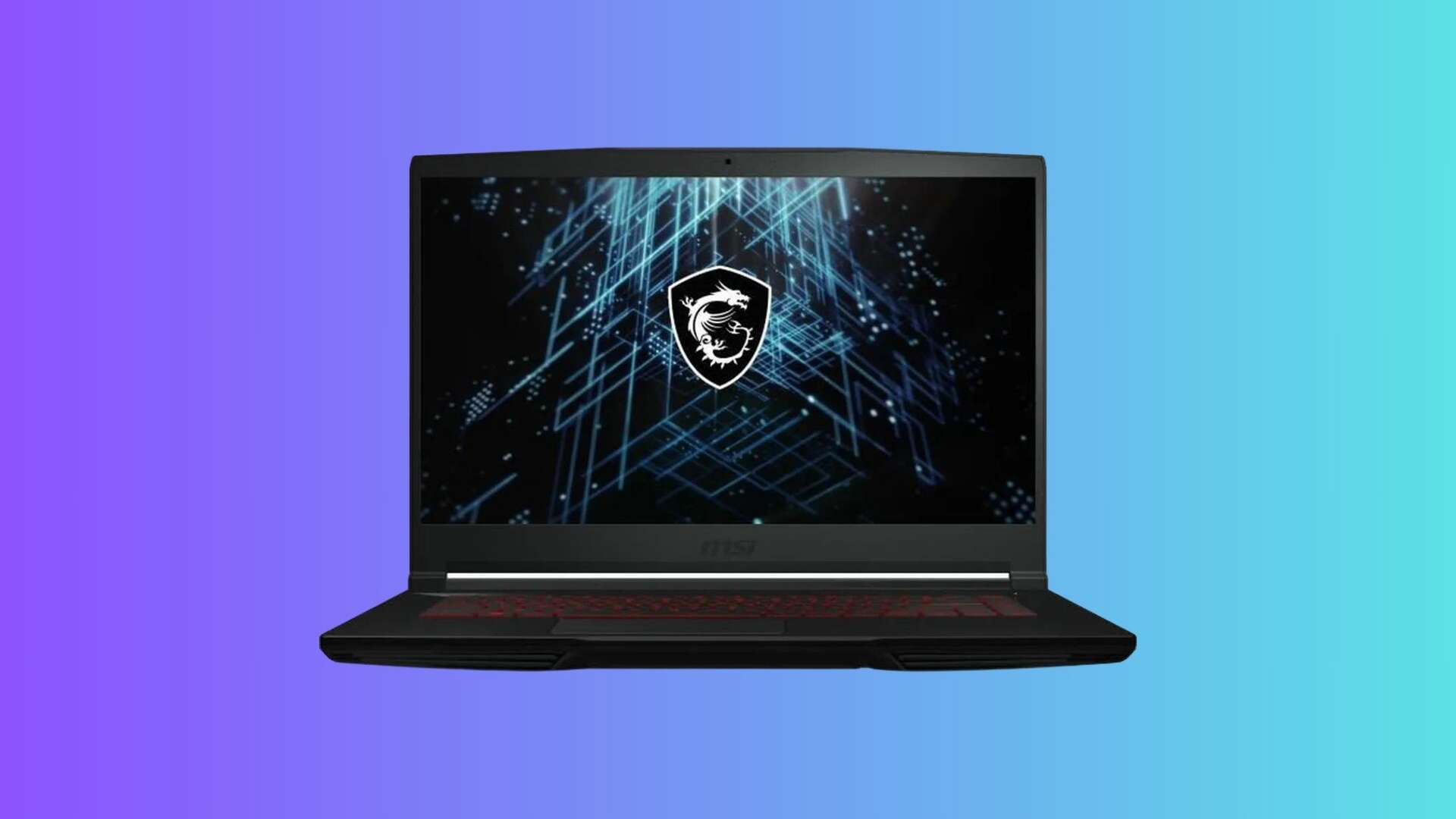 On the occasion of Black Week, gaming enthusiasts have a reason to rejoice with the extraordinary offer on the MSI GF63 Thin 11UC-1251XFR gaming PC at Cdiscount.
The long-awaited Black Week period at Cdiscount offers a golden opportunity for gaming enthusiasts with the sale of the MSI GF63 Thin 11UC-1251XFR Gaming PC. €649.99 instead of €956.95, An attractive offer that comes with a special bonus: McAfee Total Protection is offered for 1 year. Let's dive into the details of this gaming PC that combines performance and advantages.
Unmatched performance for a controlled budget
Equipped with 8 GB of RAM, the MSI GF63 Thin guarantees optimal response, allowing gamers to easily navigate between the most resource-intensive tasks. The 1920 x 1080 Full HD resolution delivers vibrant graphics, while the generous 512GB primary storage ensures enough space to hold your entire library of games.
Graphics power with NVIDIA® GeForce RTX™ 3050 laptop GPU
The graphics heart of this PC is powered by an NVIDIA® GeForce RTX™ 3050 laptop GPU, equipped with 4GB of GDDR6 memory. This state-of-the-art graphics card ensures exceptional visual performance, allowing gamers to be completely immersed in their favorite virtual world.
EXTENDED WARRANTY AND CUSTOMIZATION WITH FREE DOS
With a 2-year warranty, the MSI GF63 Thin provides long-term peace of mind, underscoring the manufacturer's confidence in the durability of its product. The Free DOS operating system also offers complete flexibility to personalize the user experience according to individual preferences.
Mobility and security with McAfee Total Protection
Weighing only 1.86 kg, the MSI GF63 Thin is designed to be easily transportable, ideal for gamers on the go. As a bonus, McAfee Total Protection antivirus protection is provided for 1 year, making your online gaming experience more secure.