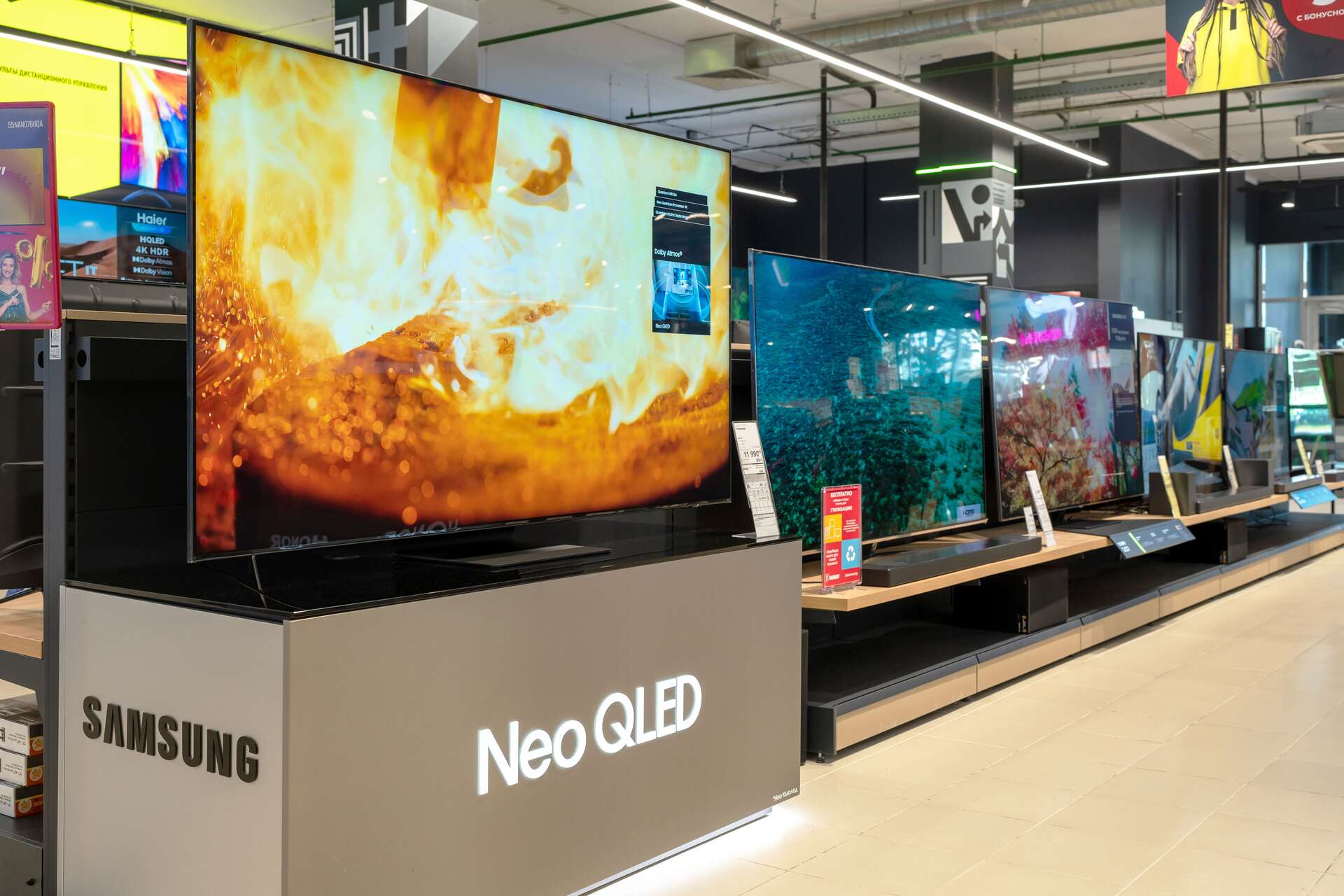 Take advantage of CDiscount Black Week to buy high-end connected TVs at low prices. The Samsung 75Q60C Smart TV guarantees stunning picture quality and a great user experience thanks to an innovative interface.
4k TV screens deliver breathtaking image quality, which is why they often cost so much. As Black Friday approaches, it's time to take advantage of an extraordinary offer on this Samsung 75Q60C Smart TV. Only €989.99 At Cdiscount while its normal price reaches €1,063.59. Opt for connected and innovative TVs at lower prices.
Presentation of the Samsung 75Q60C Smart TV screen
Choose visual excellence with the Samsung 75Q60C Smart TV, a 75-inch (190 cm) 4K screen powered by QLED technology. Equipped with Dual LED technology, this television delivers vibrant images due to its QLED resolution of 3840 x 2160 pixels. Immerse yourself in extraordinary visual experiences with HDR technology including Quantum HDR, HDR10+ and HLG for stunning contrast and vibrant colors. You can benefit from an intuitive video interface that you can also connect with other devices thanks to the 3 HDMI ports. Samsung 75Q60C Smart TV is a blend of sophisticated design and advanced technologies, completely immersing you in the world of entertainment.
Benefits of 4K screen
4K TV screens offer several important benefits, which contribute to a better viewing experience:
Better Image Quality: 4K resolution displays sharper images, sharper edges and richer colors. Fine details are better presented, resulting in realistic and immersive image quality.

Ultra HD Resolution: The main feature of 4K TV screen is its resolution is four times higher than Full HD screen, which has a resolution of 3840 x 2160 pixels. This results in exceptional image sharpness and clarity, allowing greater detail and enhanced visual quality to be displayed.

Larger Screen Size: 4K display allows you to fully appreciate the larger screen size without losing image quality. It delivers an immersive cinematic experience, ideal for living rooms or entertainment spaces.

HDR technologies: Most smart TVs and 4K screens incorporate HDR (High Dynamic Range) technologies like HDR10 and Dolby Vision. These technologies improve contrast, brightness and color gamut, delivering more dynamic and realistic images.