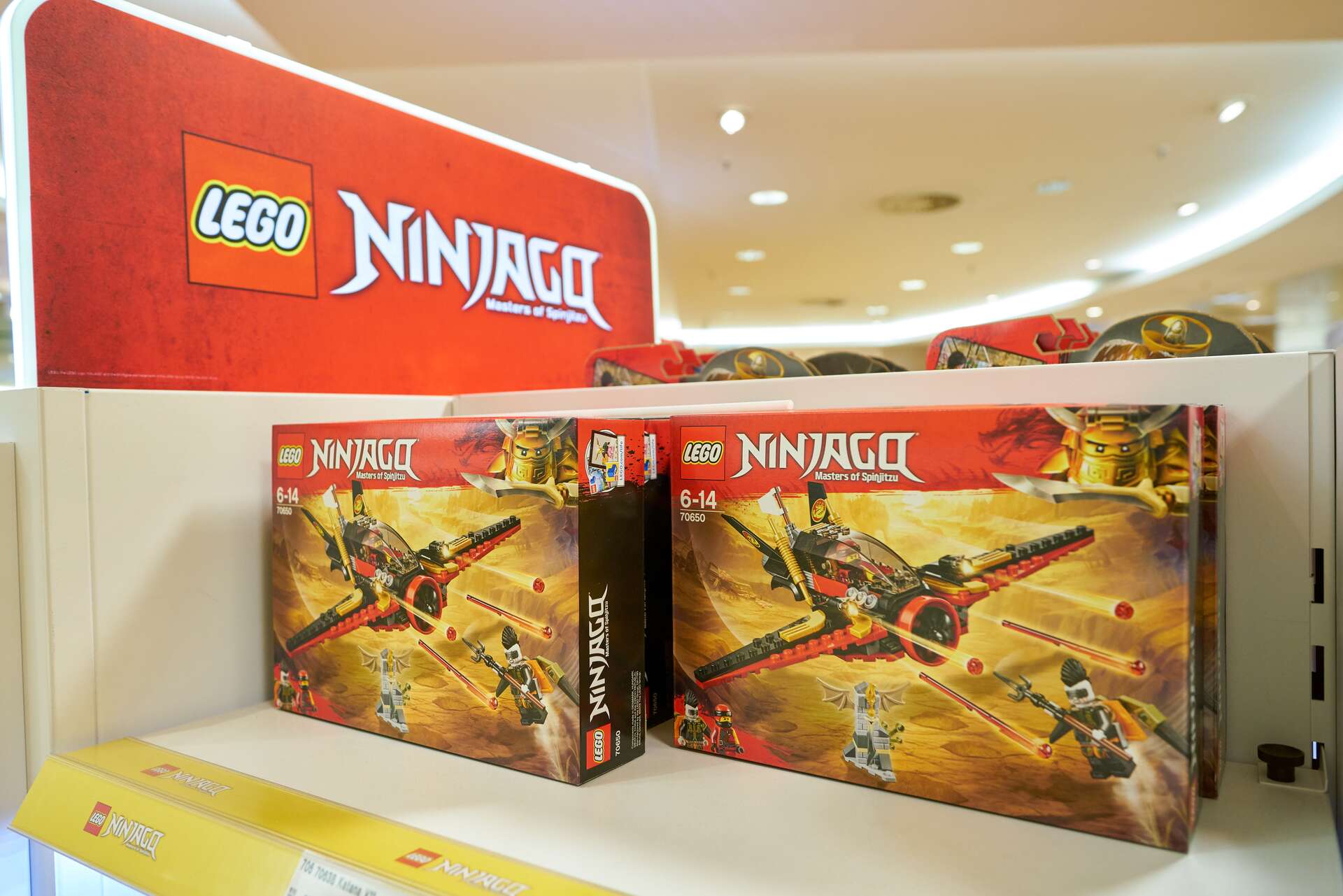 Give your child unforgettable joy this Christmas by choosing a LEGO set. Lloyd's LEGO Ninjago Golden Ultra Dragon building set is a great idea that will spark their creativity. Take advantage of Black Week to get it at a low price at Cdiscount.
Are you looking for the perfect gift for your child's birthday or holiday season? This LEGO Ninjago building set promises thrilling moments, especially if you are a LEGO and Ninja enthusiast. Take advantage of this special offer at CDiscount during Black Week to purchase LEGO Ninjago The Ultra Golden Dragon from Lloyd's at an advantageous price. Only €112.49 Instead of €149.99.
Presentation of the LEGO NINJAGO Ultra Golden Dragon construction set
Presents a great gift idea for kids ages 9 and up who love building with LEGO® bricks and are excited to bring captivating ninja stories to life. This extraordinary set features the largest toy dragon ever created, featuring 4 jointed heads, legs and tail as well as 3-bladed deployable wings, all made of gold. With 9 LEGO NINJAGO figures and 989 LEGO bricks, this ninja toy offers an immersive experience and measures over 17 cm high, 54 cm long and 30 cm wide. This is a great gift idea that will nurture your child's creativity and imagination through the fascinating world of dragons and ninja heroes.
A perfect LEGO representation of the Ninjago animated series
This adorable LEGO set brings the thrilling world of the children's animated series Ninjago to life, delivering action-packed adventures. The impressive poseable dragon offers maximum flexibility with its 4 heads, legs and tail, allowing kids to create exciting ninja stories. The dragon's two large wings span 3 golden blades, providing a dynamic option for attack scenarios.
The dragon is equipped with a saddle to accommodate the exclusive golden Lloyd Oni minifigure, allowing kids to enjoy memorable aerial adventures. This set also includes a small fortress where the Crystal King jealously keeps 4 golden elemental weapons stolen from the Ninja. Fully immerse your child in the Ninjago universe with this captivating set. Take advantage of the special offer at CDiscount during Black Week to purchase this LEGO set at an advantageous price.