Last week, we received annual CPI data from the US for October, which was a lower than expected 3.2 percent. Thus, annual inflation declined to 3.2 percent from 3.7 percent in October, coming close to the US Federal Reserve (Fed)'s 2 percent inflation target. As the view grows that the US central bank has stopped raising interest rates, investors will be able to better understand the views of Fed members in the minutes of the Federal Open Market Committee (FOMC) meeting to be announced on November 21.
On the CME side, a new interest rate increase is not 100 percent expected at the last Fed meeting of the year, which will be held on December 13.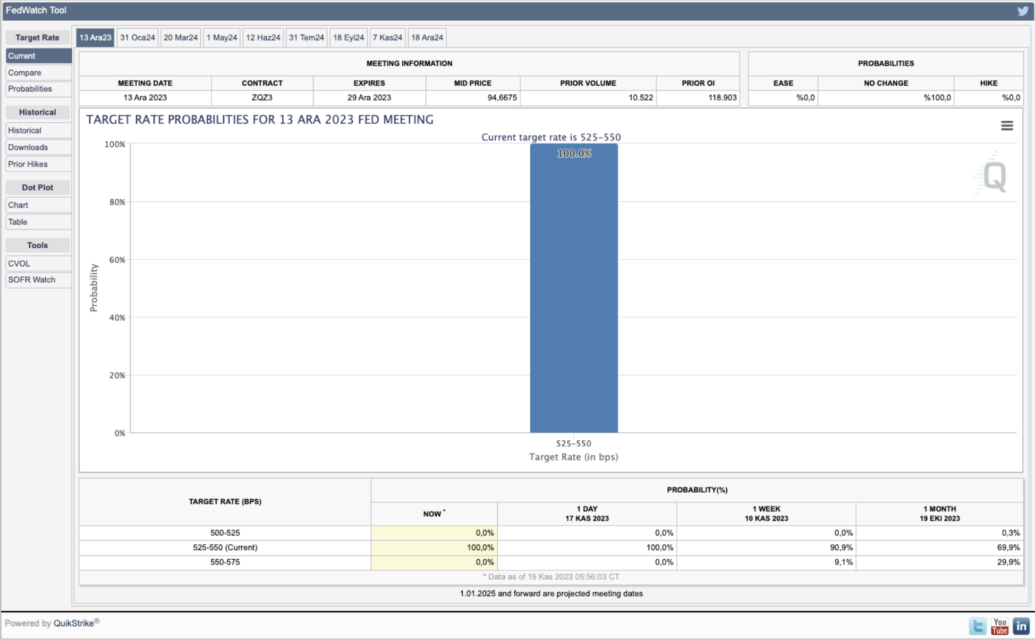 To stay updated with the latest developments, follow us
Twitter
They
Wire
You can follow it on our channel.
With inflation at such low levels, it is very possible that there will be an interest rate cut in 2024. There is very little time left for the market to take a sigh of relief. Bitcoin halving will also happen in 2024. Thus, the positive developments are listed one by one.
Another important development spot was the Bitcoin exchange-traded fund (ETF) news. The US Securities and Exchange Commission (SEC) postponed the applications of Hashdex and GlobalX. The most important issue for us is January. Because ARK Invest's Bitcoin ETF application deadline is January 10, 2024. Bloomberg analysts expect ETF approval to be 90 percent. On the other hand, BlackRock has officially filed for a spot ETH ETF.
On the Turkish side, the heart of crypto beat at DevConnect in Istanbul last week. With more than 200 events, the projects came to our city and established relations with the Turkish community. We hope that in 2024 there will be many beautiful events that contribute to the ecosystem.
economic calendar
Tuesday, November 21
USA – Minutes of the Federal Open Market Committee (FOMC) meeting will be announced – 22.00
Wednesday, November 22
USA – Applications for unemployment benefits Expected: 225K Previous: 231K – 16.30
Thursday, November 23
USA – Thanksgiving Day and stock market closed
Turkey – Central Bank interest rate decision to be announced Expected: 37.50% Previous: 35% 14.00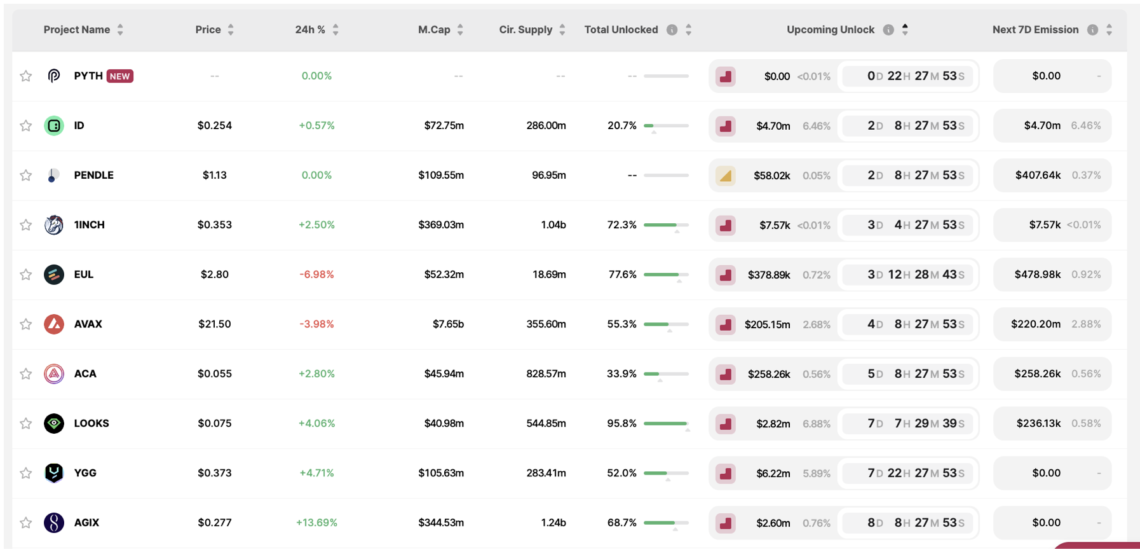 bitcoin technical analysis
Bitcoin continues to consolidate between the $35,000 – $37,900 levels. Since growth is strong and fast, activity is happening as we expected. The next price target is to reach the $40,000 band. It could make a small retracement to the range area at $35,000 and $37,900. The closing of the candle below the $32,800 – $33,400 level, which I determined from the black box, could push us back to the $30,900 level, but now the trend is up.