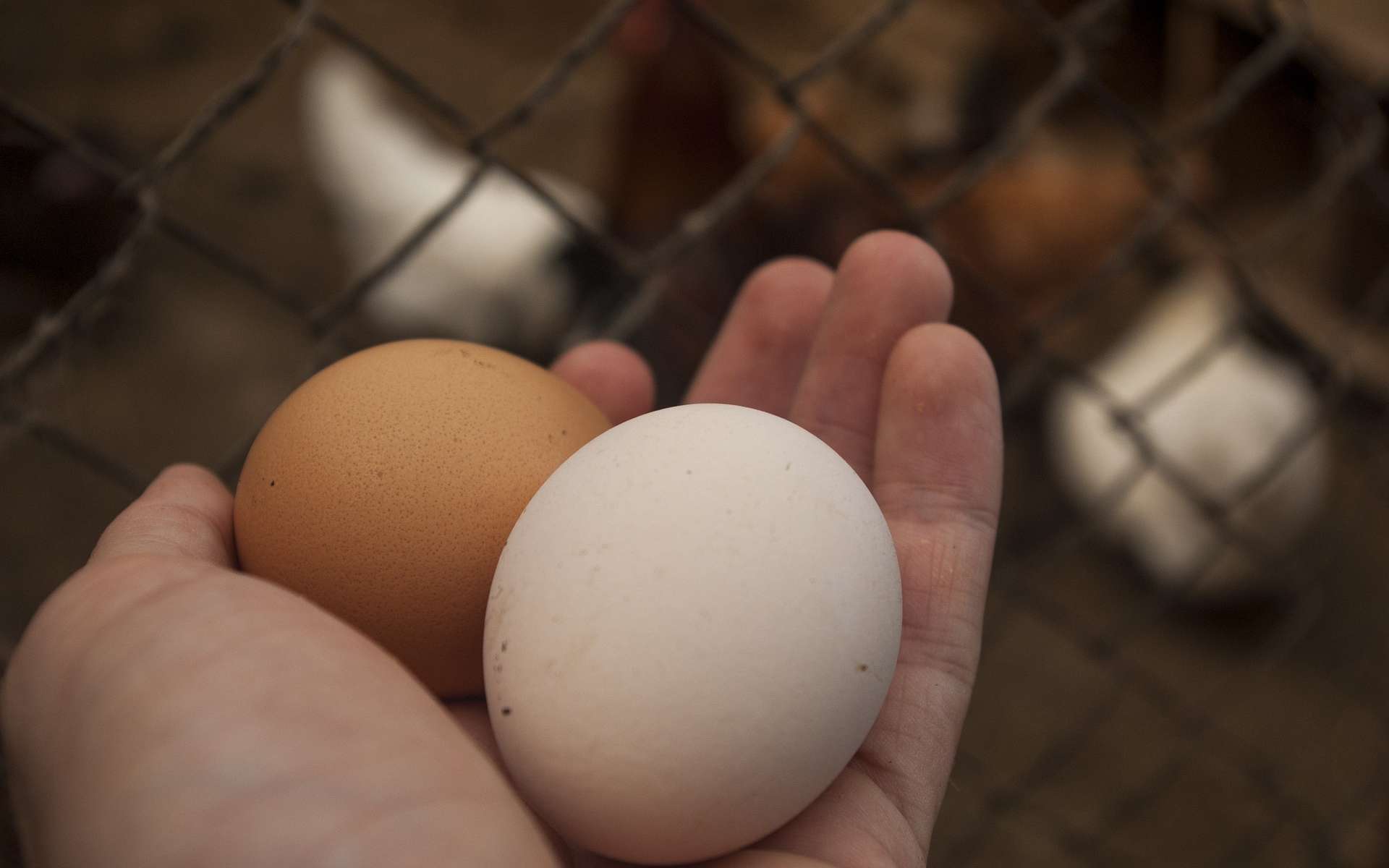 While the number of chicken coops in the gardens of Paris region residents is exploding, a new recommendation from ARS is making people nervous: The Île-de-France regional health agency recommends that people not consume chicken eggs. Their own chickens!
You will also be interested in this
(on video) Interview 3/5: Where does soil pollution come from? Soil pollution is often caused by old industries that release pollutants…
The idea of ​​collecting fresh eggs from the henhouse in your garden every morning is a dream for many Île-de-France residents, but the region's health authority has put an end to this pleasant dream. This is due to soil pollution in a large part of the Île-de-France region. Last April, the Regional Health Agency (ARS) issued the first recommendations, which very few people paid attention to. But the full results of a study conducted on 25 hens in the region have come in recent days: it is recommended not to consume eggs from private hens in 410 municipalities of the urban unit of Paris: in Seine-Saint-Denis, Hauts-de-Seine, Val-de-Marne, and some municipalities of Seine-et-Marne, Yvelines, Essonne and Val-d'Oise.
Pollutants are dangerous for children's development
Soil is actually constantly contaminated with organic pollutants: dioxindioxinfurans, polychlorinated biphenylspolychlorinated biphenyls, substance per-et polyfluoroalkyls (PFAS). , Regular consumption of eggs self-produced in private hens, i.e. several times a week and for several years, puts consumers at risk of excessive exposure to pollutants. The agency specifies in relation to the general population and therefore their increased risk of developing health effects. Among these pollutants " a possible effect endocrine disruptorendocrine disruptor "Can initiate chronic diseases and act on the development of reproductive and immune functions"Therefore, children and pregnant women should be especially cautious. Where does this pollution come from? Of " high density of constructionconstructionThe soil was reused on several occasions, the historical setting of industrial activities", ARS replies.
It is also advisable to feed your chickens in a feeder and never feed them on the ground. Eggs from professional farms are controlled and can be eaten without any risk.